Having raised the performance bar with ease back in November 2008, Intel appears to be set to give it another nudge forward with the launch of the Core i7 975 Extreme Edition processor.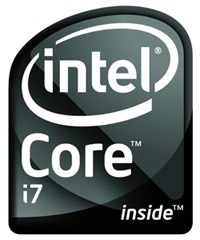 Details are in short supply, but overclockers Mikeguava and Fugger appear to have their hands on Intel's range-topping part and have done what they do best - overclock the hell out of it. Using GIGABYTE's EX58 Extreme mainboard, Corsair's peltier-cooled memory and a pair of Radeon HD 4870 X2 graphics cards, they managed to score a staggering 47,026 3DMarks.
What's interesting is that the CPU features D0 stepping, and such a change usually denotes a refined silicon package that could result in lower power consumption and should provide greater overclocking headroom.
There's no news on release details at this early stage, but this is a chip that's likely to be priced close to the mind-boggling £1,000 mark. We'd hate to be one of those who've recently splashed out over £800 on the soon-to-be-dethroned Core i7 965 Extreme Edition.