AMD today announced that its latest range of Ryzen processors, aimed at professionals, business and enterprises, is available worldwide. There are new AMD Ryzen Pro 3000 Series Processors, with and without Radeon Vega integrated graphics, as well as the AMD Athlon Pro processors with Radeon Vega graphics. As usual with these Pro labelled processors, they include additional built-in security features, professional manageability features, and commercial-grade reliability - as well as all the attractions of the consumer processors to which they are related.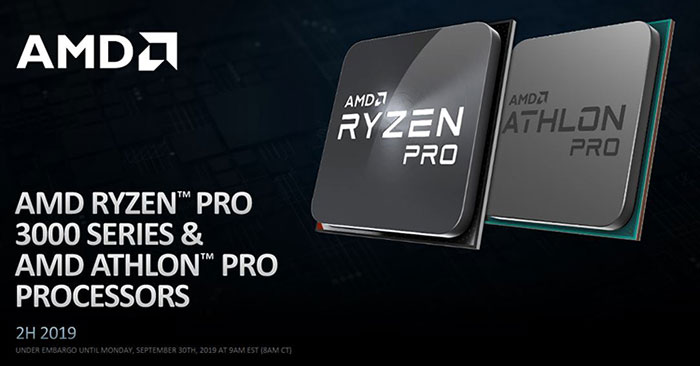 "The launch of the Ryzen PRO 3000 Series processors for commercial and small business users is the latest demonstration of our commitment to technology leadership in 2019," said Saied Moshkelani, SVP and GM, AMD Client Compute. "Designed specifically to efficiently data-crunch, design, compose, and create – AMD Ryzen Pro and Athlon Pro processors accelerate enhanced business productivity while offering protection safeguards with built-in security features, such as full system memory encryption and a dedicated, on-die security processor."
The range of new Pro models launched today is small in comparison to the consumer range but covers most bases without over-complicating things. I've made a screenshot of the comparison tables showing eight models in total, as announced today, which you can refer to below.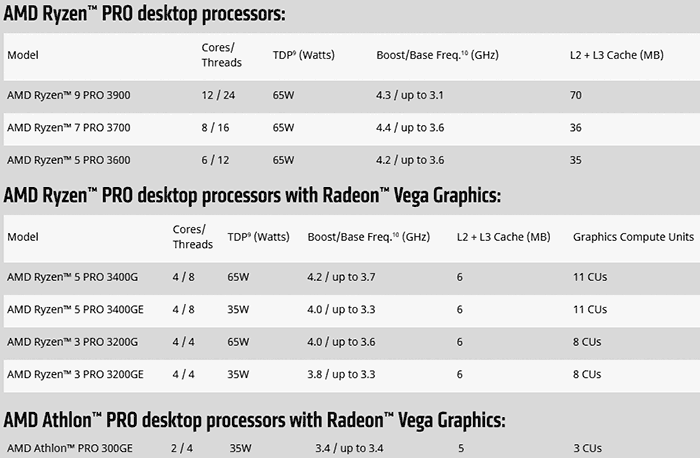 AMD provides some performance comparisons of business desktops which use its latest Ryzen Pro 3000 series processors vs the competition. It says that with its latest generation Pro chips users can benefit from:
Ryzen 9 Pro 3900 and Ryzen 7 Pro 3700 brings up to 2X faster performance (Cinebench R20 nT) than the competition at the same power, ensuring a cool and quiet PC usage environment;
Ryzen Pro processors offer up to an estimated 127% faster data-crunching (SPECworkstation 3.0.1) versus the competition, from solving equations to running simulations in various industries including financial services, life science, and energy;
Technology leadership with the most advanced 7nm SoC and 'Zen 2' core architecture, up to 12 cores at only 65W TDP for select models.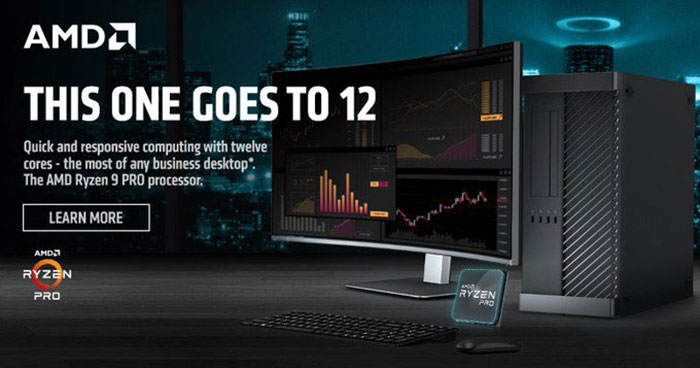 In addition to the productivity boost, AMD wishes those interested to focus on the security and protection provided by its GuardMI technology which runs on a dedicated built-in security co-processor. Additionally AMD Memory Guard helps defend against cold boot attacks with full system memory encryption, and AMD technology supports and complements OEM security features and Windows Security, including Lenovo ThinkShield and HP Sure Start, among others.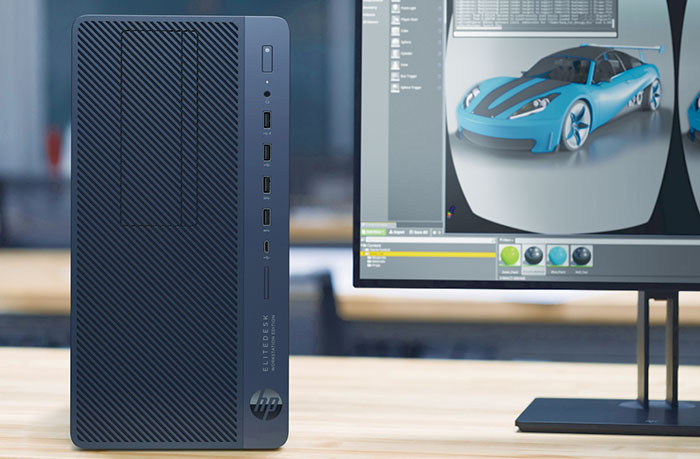 Having just mentioned Lenovo and HP: these two OEMs are among the first to ready AMD Ryzen Pro systems for their customers. Lenovo will be releasing AMD powered ThinkCentre desktops in SFF and USFF - with up to 12-cores for the SFF model. HP, similarly, has an SFF and tiny desktop (USFF) in the pipeline with its HP EliteDesk 705 G5 Series machines. Expect these AMD business PCs to start becoming available next month.