AMD has sharpened up its Precision Boost Overdrive (PBO) 'automatic overclocking' technology for the release of the Ryzen 3000 series of processors. PBO was introduced with the second gen Ryzen processors and is a smart optimisation tech which considers available headroom in power, thermals, and electrical design current - and accordingly raises the frequency and voltage to gain more performance. You can get an overview of how PBO currently works and its potential benefits in an AMD blog post from last August.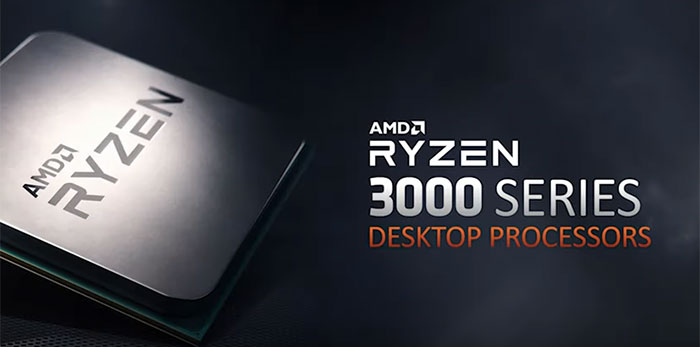 A few hours ago AMD's technical marketing lead Robert Hallock shared an explainer video about how PBO is being improved for the upcoming Ryzen 3000 series of processors. Of course, with the Zen 2 cores and new 7nm Ryzen 3000 series processors, things are going to get even better.
In a new explainer video about the updates to PBO for the Ryzen 3000 series Hallock started by reiterating the basics of how the technology works - making use of the processor and VRM headroom that your system has to deliver higher clockspeeds over longer periods.
New with PBO on Ryzen 3000 CPUs, installed on X570 motherboards, is that auto-overclocking can be applied too. So your new processor will be able to boost beyond the clock speed range printed on the box. In the example given by Hallock, a 4.55GHz processor could hit 4.75GHz when maximum processor power is required. It isn't clear how you would decide on the upper OC frequency limit. More than once Hallock says that you "plug in" the higher than normal clockspeed to get this extra OC level of boost applied.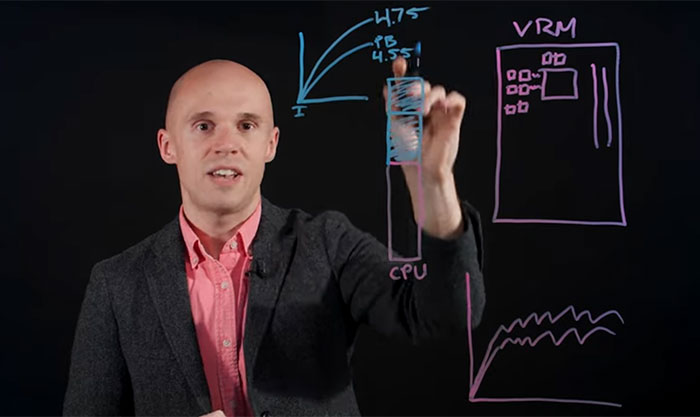 As the availability of its Ryzen 3000 series of processors edges closer, AMD is cranking up the information and marketing. Shortly after the above PBO video explainer was shared a new video about GameCache on 3rd Gen AMD Ryzen processors was shared too.
The simple message of the above video is that the Ryzen 3000 processors come packing more cache than ever and this helps deliver lower latency for max FPS and smooth gameplay.