An interesting set of modern CPU comparison benchmarks have surfaced on the Chinese Baidu social media platform. The link doesn't show anything for me but it was live for WCCFTech this weekend. A series of single thread benchmark runs in the popular CPU-Z system info tool was shared. Remarkably, the lineup includes not just a pair of Intel Sunny Cove microarchitecture engineering samples but a trio of AMD Ryzen 3000 Matisse processors. Please prepare your salt shaker…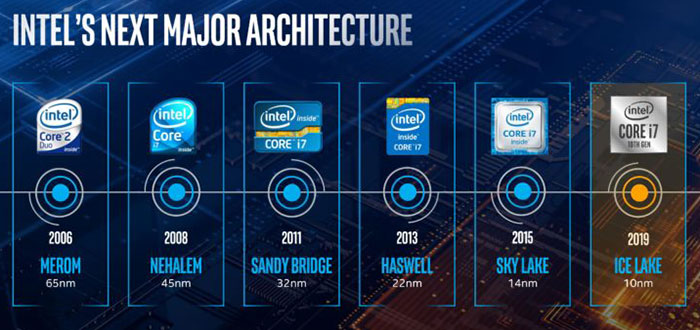 Providing some background to the Intel engineering sample 'ES' results, back at Computex Intel introduced its 10nm Ice Lake mobile processors, based upon the Sunny Lake CPU cores (and Gen 11 graphics). In Taipei Intel explained that the new microarchitecture is deeper, wider and smarter - and is tailored for low latency and burst workloads. Across a series of benchmarks done internally, Intel boasted that Sunny Cove core performance provided up to an average 18 per cent iso-frequency IPC improvement compared to Skylake.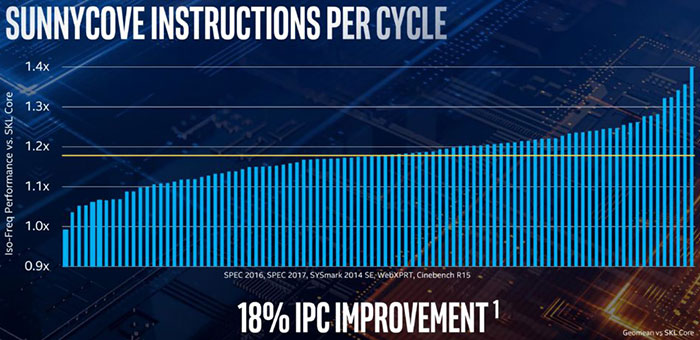 You can see in the leaked CPU-Z single-core benchmark chart, below, that both Sunny Cove processors achieve impressive results, rubbing shoulders with some very fast and powerful CPUs. However, the greatest impression is made when you look at the relatively sedate clock speeds these engineering samples are running at. The Intel Core i7 1065 G7, for example, was running at 3.7GHz and scores 639 in the single thread test. That score is better than even the newest Coffee Lake refresh chips until they hit about 5.3GHz.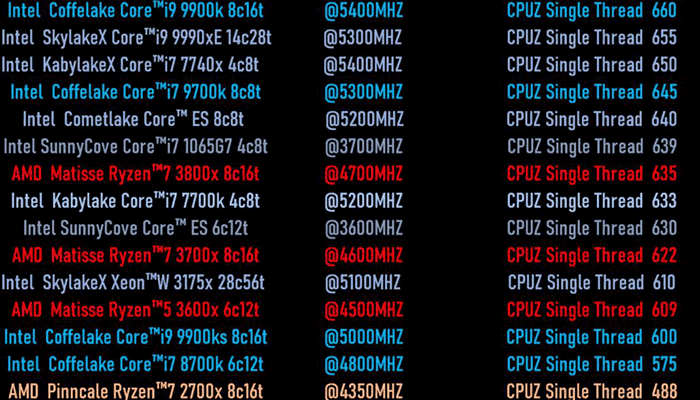 The first Ice Lake processors are destined for ultraportable computers which will become available ahead of Holiday 2019. Desktop Ice Lake CPUs aren't expected until after CES 2020.
AMD's Ryzen 3000 CPUs are represented in the above chart too. The Ryzen 5 3600X, Ryzen 7 3700X and Ryzen 7 3800X apparently ran the CPU-Z single thread benchmark and appear to show good IPC gains. AMD's latest and greatest desktop processors appear to be performing even better than Intel's latest desktop CPUs in these tests - in iso-frequency IPC terms.
It is less than three weeks until AMD's 3rd gen Ryzen desktop processors become available. HEXUS will have in-depth analysis ready for day-zero, the 7th July. Overall, 2019 is looking like it will be a vintage year for CPUs.