AMD has released a quartet of new mobile processors aimed at the professional business market. You will find that these Pro models are almost identical to their similarly named consumer processors but include commercial features such as enterprise level security and enterprise level manageability.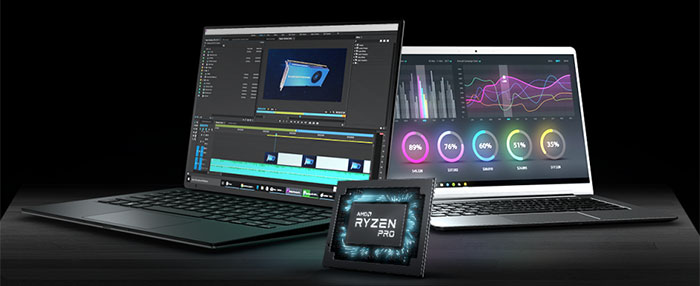 The new AMD Ryzen Pro 3000 Series mobile processors are claimed to offer "up to 16 per cent more multi-threading processor performance than competition," in AMD's internal tests. More specifically, the processors are capable of delivering:
up to 12 hours of general office use or up to 10 hours of video playback,
up to 14 per cent faster content creation and accelerated everyday office applications with integrated Radeon Vega graphics, from 3D modelling to video editing,
powerful security features on all Ryzen PRO processors with AMD's security co-processor built into the silicon,
and 18-month of image stability, 24-month of processor availability, commercial grade quality, enterprise-class manageability, and 36-month limited warranty to system manufacturers.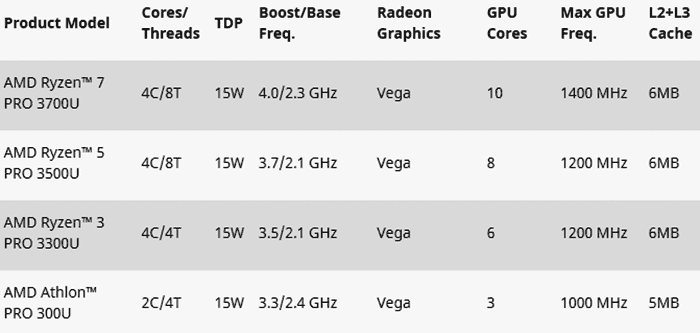 As you can see above the trio of 2nd Gen Ryzen Pro mobile processors are all 4C/8T CPU parts which vary with regard to clock speeds on offer, and the number of GPU cores that are to be found in the accompanying Vega graphics portion of the APU. Interestingly AMD has seen fit to create a 'Pro' version of its budget Athlon 300U, dubbed the AMD Athlon Pro 300U Mobile Processor with Radeon Vega 3 Graphics, to give it its full title.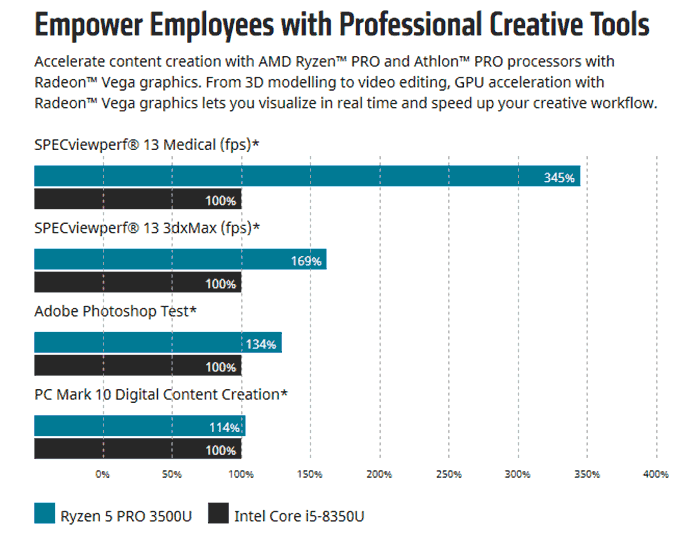 On the 2nd Gen Ryzen Pro mobile processors product pages AMD has highlighted the performance of its new Ryzen 5 PRO 3500U as compared to the Intel Core i5-8350U as evidence of its superiority (see above).
Commercial systems from HP and Lenovo, packing the above new mobile processors, are expected to debut this quarter. AMD says other OEMs are expected to offer machines with this processor lineup later in the year.