AMD introduced a number of technologies with the second generation Ryzen processors to enhance CPU efficiency and performance and to deliver new, improved features. HEXUS has covered many of these feature introductions previously, like in the recent review of the AMD Ryzen Threadripper 2990WX. However, if you still aren't sure of the differences and relationships between Precision Boost Overdrive, Precision Boost 2, and XFR2 you might be happy to know that AMD has put together a new explainer blog post and a sit-back-and-soak-up-the-knowledge YouTube video.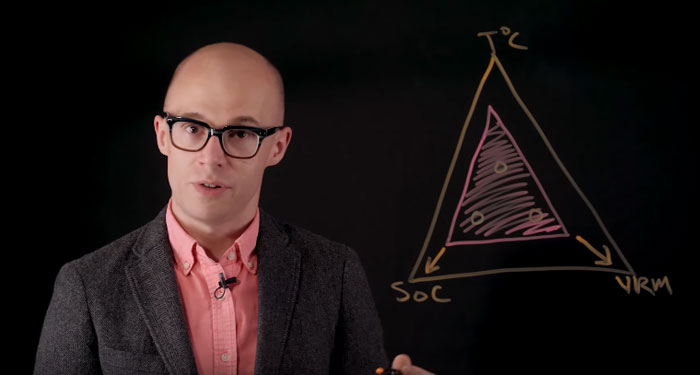 In summary, Precision Boost Overdrive brings together smart optimising SenseMI CPU technologies like Precision Boost 2 and XFR2 to provide "a best of all worlds approach to overclocking that manual mode usually doesn't offer," writes AMD's Robert Hallock on the AMD Communities gaming blog. One of the great features of Precision Boost Overdrive is that you can enjoy the benefits of higher performance but when you aren't taxing your PC it will automatically wind back the power and clocks to reduce power/heat/cooler noise.
Precision Boost 2 intelligently leverages a large network of sensors built into the CPU to determine whether it's okay to boost. These sensors can take readings up to 1000 times per second and they check SoC Power measured in watts, VRM Current measured in amps, and Temperatures (°C) measured in degrees Celsius. The key to Precision Boost 2's delivered enhancements is that if it sees the CPU isn't operating at near any of these limits it will take the opportunity to raise clockspeeds on as many cores as it can.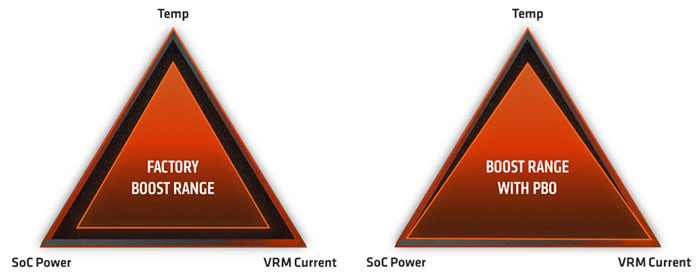 XFR2 extends the algorithmic limits of the triangle in response to better cooling. This effectively rewards enthusiasts for having a higher-end cooler. From the previous R Hallock video on the topic XFR 2 seems to mainly consider temperatures in its adjustments of clockspeeds over multiple cores.
Precision Boost Overdrive combines the above SenseMI technologies to push the SoC and VRM power for higher than average clockspeeds on more cores over a longer period of time. As a result Precision Boost Overdrive users can benefit from up to 13 per cent more multithreaded performance, claims AMD. Furthermore, all a user has to do to implement Precision Boost Overdrive is to check a button in the latest version of AMD Ryzen Master control panel software.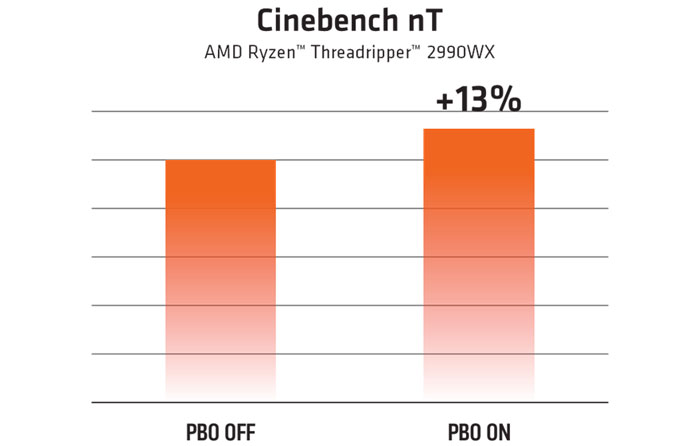 Last but not least, in the explainer video Mr Hallock reminds users that overclocking, or using features like Precision Boost Overdrive, will void your warranties, so please tread carefully and make sure you have excellent cooling equipped.
Der8auer's AMD Threadripper 2990WX Overclocking Guide
The above method of getting the best performance from a new AMD Ryzen or Threadripper processor might be enough for most PC enthusiasts but some people still prefer to be more hands on.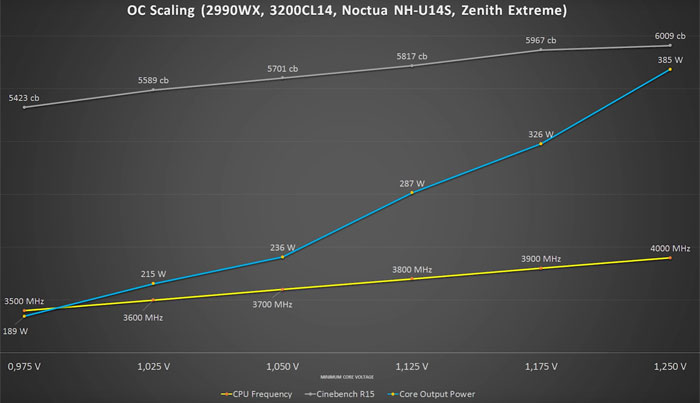 OC expert Der8auer fits firmly into this second category and has published a new video of his methodology to pushing a new AMD Threadripper 2990WX processor to its stable limits. If you are interested in his approach to this OC task and the results the video below is well worth a watch. In summary Der8auer shows you how he would get the best single-thread, multi-thread application and gaming performance from AMD's powerful new 32C/64T processor.