Roadmap slides shared several months ago by Informatica Cero appeared to show that Raven Ridge APUs would be followed up by codename Picasso APUs for AM4 in 2019. Now these very processors have been spotted in an online 3D benchmark result browser.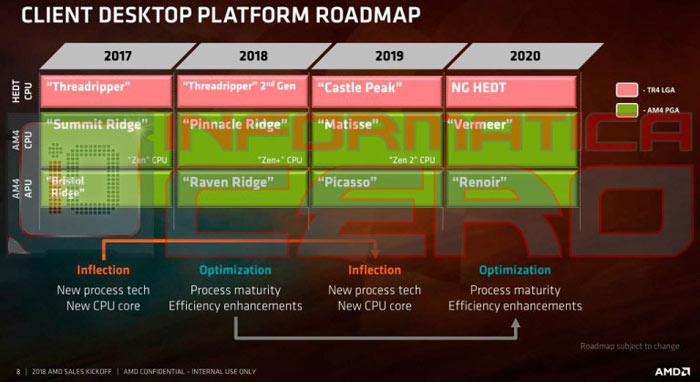 Above you can see the purported roadmap for AMD client processors, all the way to 2020. You can see the current state of play in 2018, with Threadripper 2nd gen for HEDT and socket TR4, plus Pinnacle Ridge CPUs and Raven Ridge APUs for socket AM4. Next year the lineup is said to be Castle Peak, Matisse (Zen 2) and Picasso, respectively.
An earlier slide from Informatica Cero (Sept 2017, see below) claimed that Picasso wouldn't be a massive upgrade for the APU line, being based upon the Raven Ridge architecture but with a "power/performance uplift". That might come with a die shrink.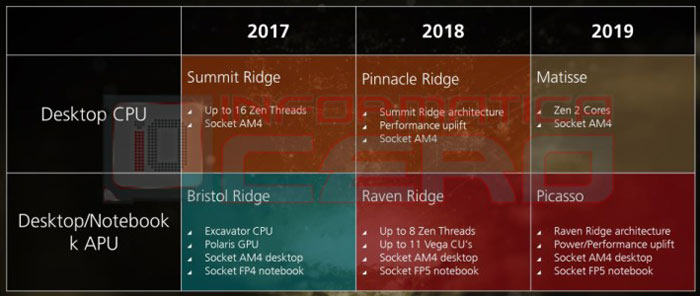 Moving on, just ahead of the weekend an AMD Radeon Picasso has been discovered in the online UserBenchmark database, under Device ID 15D8. Current Raven Ridge APUs carry the Device ID of 15DD. Unfortunately, the online database entry isn't accompanied by any test results.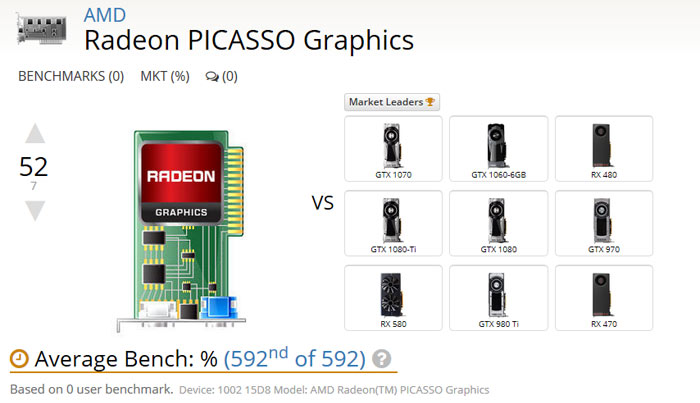 If the above leaks, via VideoCardz, are correct it looks good for the lifespan of the TR4 and AM4 motherboards already in enthusiast hands. One just needs to add a pinch of salt to the UserBenchmark database entry, which is unusual for including an internal codename.