A few hours ago Arm launched its latest premium CPU and GPU. The new parts are said to be able to deliver "laptop-class performance", plus "high-end gaming on the go" augmented by smarter experiences and improved battery life.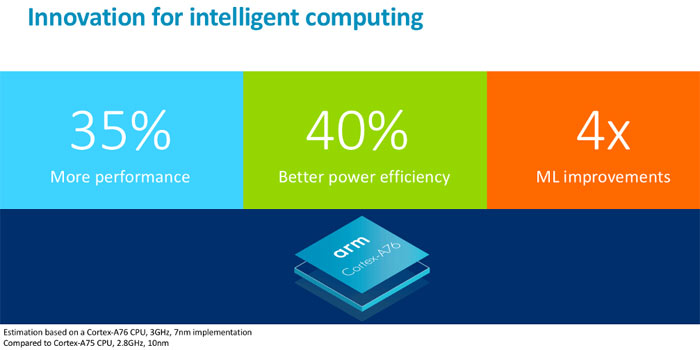 Headline claims for the Cortex-A76 is that it provides a performance uplift of 35 per cent over the current generation, which Arm asserts makes a real-world difference to the tasks it can perform. Additionally there is an impressive 40 per cent uplift in power efficiency, helping provide users with longer battery life. Like the previous A75, the new CPU is based upon the DynamIQ technology and big.LITTLE combination.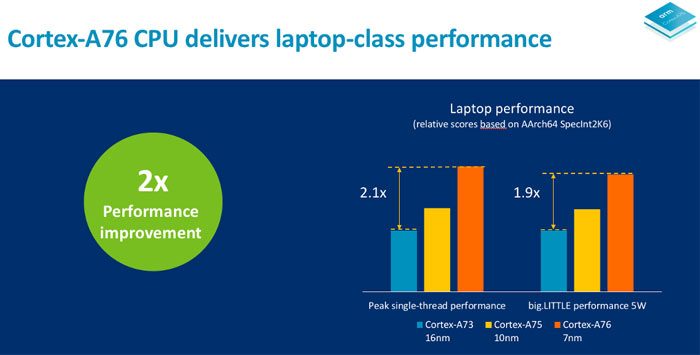 In its blog post about the new Cortex-A76, Arm mentions laptops quite a few times and even provides slides showing 'laptop performance'. So it is obvious that Arm is eyeing a new generation of Connected PCs, tablets and similar from Microsoft, and perhaps Google. Microsoft Office is specifically mentioned as "providing a much faster, smoother user experience," with the new processor.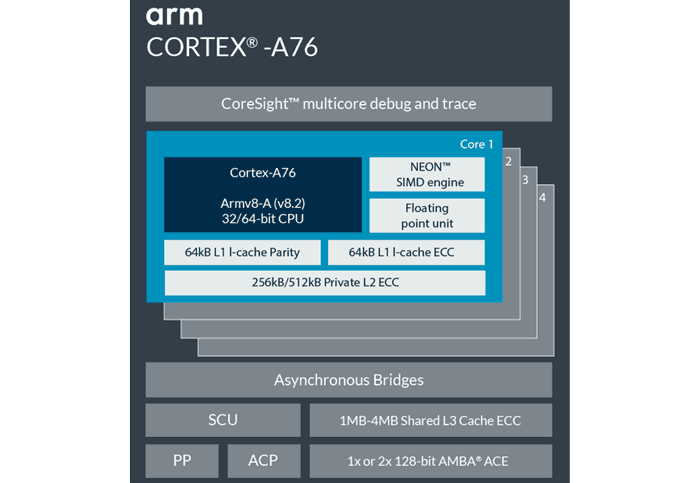 Arm highlights the fact that it could easily ramp up performance if energy efficiency wasn't a concern but it has still managed to "bridge the performance gap without compromising on efficiency". For those interested in the nuts and bolts of the new architecture, more information about the Cortex-A76 is available both on the blog and official product pages.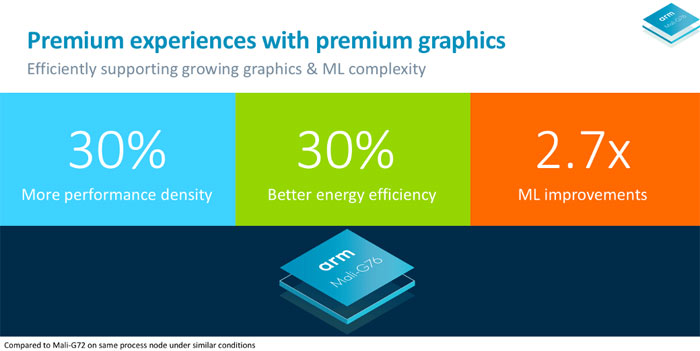 The Arm Mali-G76 GPU continues the refinement of the Bifrost architecture. Performance gains between generations are still very impressive with Arm's processors with "a whopping 30 per cent more performance density and 30 per cent more energy efficiency" delivered by this GPU. Thanks to the speed increase the Mali-G76 is capable of "high end gaming on the go", and allows you to enjoy games and entertainment for longer.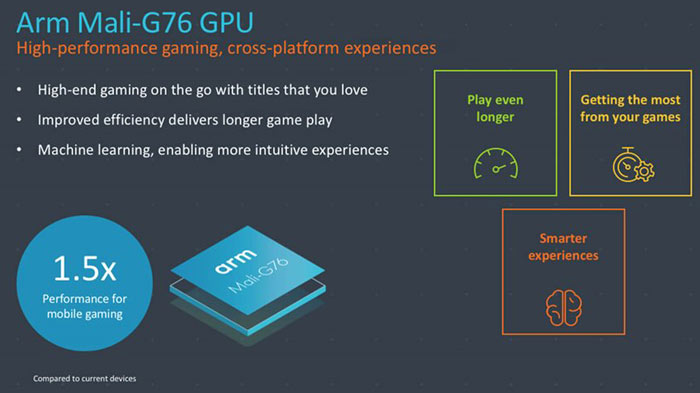 Key to the new performance heights is the "wide execution engine," claims Arm, as well as a dual texture mapper, preloading optimisations, and cache improvements.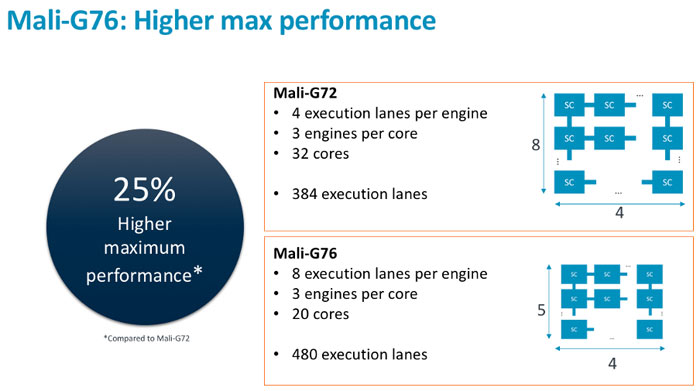 Both the new CPU and GPU designs offer significant machine learning performance gains compared to previous gen parts and Arm suggests that are combined with the Mali-V76 premium VPU and Mali-D71 DPU in premium laptop-style and smartphone devices.