We have seen several reports that Intel is having difficulty ramping up its 10nm process. For example, back in September last year insiders suggested that Intel would delay the rollout of the bulk of its 10nm Cannon Lake processor range until the end of 2018. More recently, in a conference call alongside Intel's Q1 2018 results, the CEO admitted that 10nm chips won't ship in volume until 2019.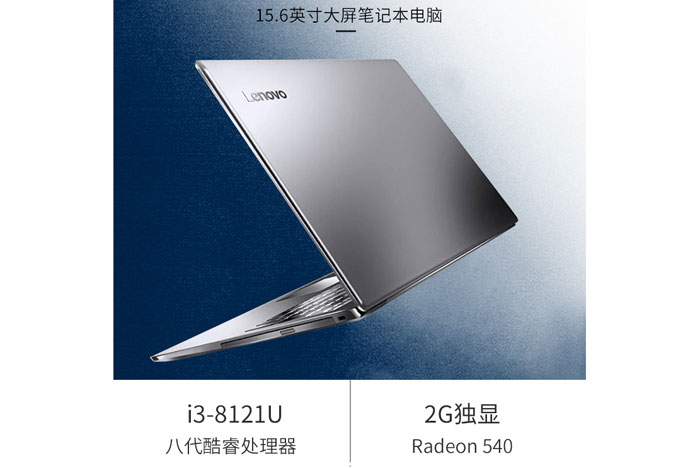 While we might have to wait until next year for volume / mainstream 10nm Intel Canon Lake CPUs to appear, over the weekend the first laptop PC with a 10nm Intel Canon Lake CPU was spotted online. Anandtech reports that the Lenovo Ideapad 330 with a new 10nm Core i3-8121 was listed on JD.com in China. The listing includes some interesting details but the laptop itself, as a budget effort (costing approx US$450) is rather uninspiring.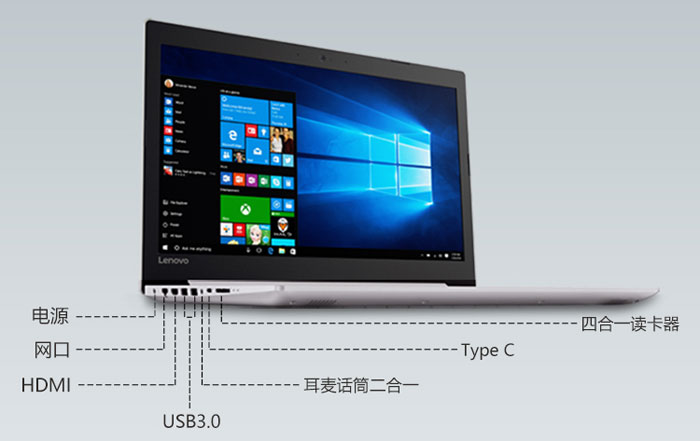 Lenovo Ideapad 330 with 10nm Cannon Lake CPU specs
CPU: Intel Core i3-8121U, 2C/4T, 2.2 GHz Base, 3.2GHz Turbo
GPU: No Integrated Graphics, discrete AMD Radeon RX 540 2GB
Display: 15.6-inch 1366x768 TN
Memory: 4GB or 8GB, DDR4-2133/2400, number of slots unknown
Storage: 500GB HDD or 1TB HDD, 5400RPM, 128GB SSD or 256GB SSD
Dimensions: 378 x 260 x 22.7 mm, 2.1 kg
Battery: Unknown, listed as '5 hours' on JD.com
Connectivity: Gigabit Ethernet, 2 x USB 3.0 Type-A, 1 x USB Type-C, 3.5mm jack, HDMI output, CD/DVD drive
OS: Windows 10
Price: from 3299CNY (US$449) with 4GB RAM / 500GB HDD
Anandtech comments on the laptop's budget flags; the i3 processor, the low-res TN screen, low-memory configuration, default option for mechanical storage, and rather thick/heavy chassis. It is notable that Intel's Core i3-8121U is said to ordinarily be equipped with integrated graphics but it is disabled in this sample. Could this point towards the area of manufacturing difficulty for Intel at 10nm? Whataver the case, the use of the Radeon 540 is superior for 3D gaming, according to the slide below.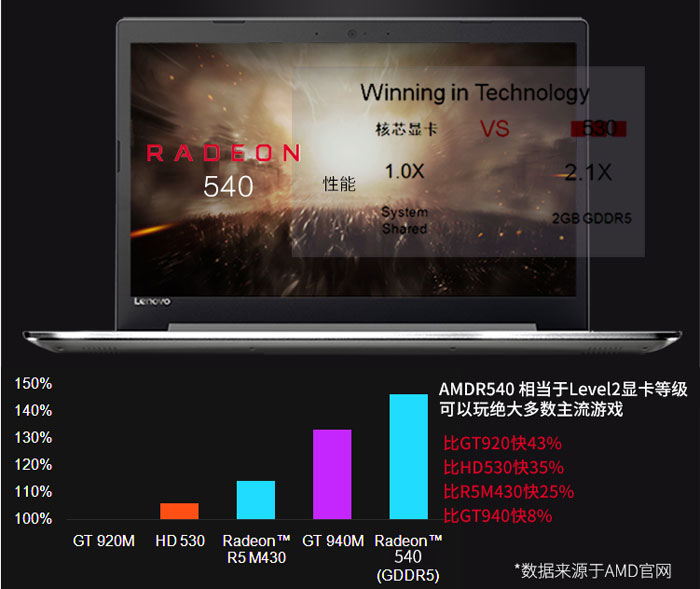 Preliminary data at WikiChip indicates that the Intel Core i3-8121U has a 15W TDP and can support up to 32GB of dual-channel DDR4-2400.