Hot on the heels of yesterday's early info and benchmarks of an unnamed AMD Ryzen 7 2000, from Korea, we have another leak - this time from Spanish language El Chapuzas Informático, via VideoCardz. The source has posted 10 official looking slides, which are likely from an AMD produced slide deck readied for launch day and related press events. In brief it provides a desktop roadmap, some key specs, and some official benchmarks of four new 'Pinnacle Ridge' Ryzen Desktop 2000 Series processors with Zen+ 12nm cores.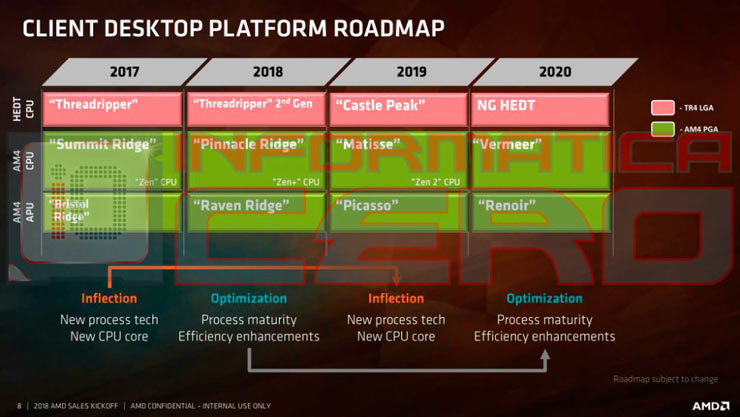 Before we go on, it is interesting to note, and as captured by VideoCardz, that AMD UK promoted this leak on its Facebook page. Does that add credibility to this leak? It is hard to say, as AMD UK quickly removed the post, saying it was a "mistake".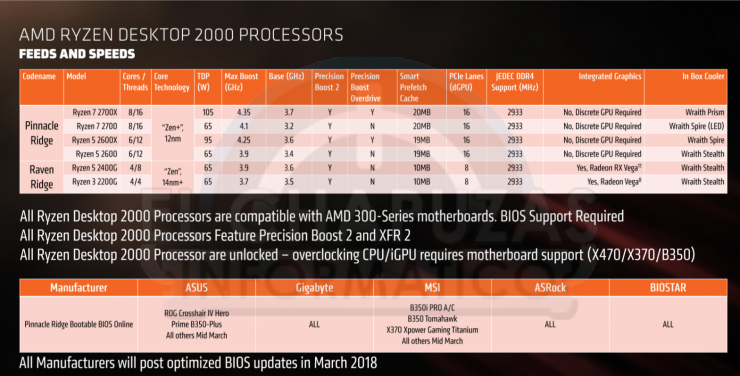 The four new processors that will launch initially are shown in the slide immediately above. The top end processor, as revealed, will be the Ryzen 7 2700X with 8C/16T, base 3.70 GHz / boost 4.35GHz and a TDP of 105W. This looks a lot like the processor in yesterday's feature. Slightly in the shadow of that is the Ryzen 7 2700 which has the same amount of course but lower clocked base/boost frequencies (3.2/4.1GHz) and a TDP of 65W. (slides are at full size 740px wide as per source)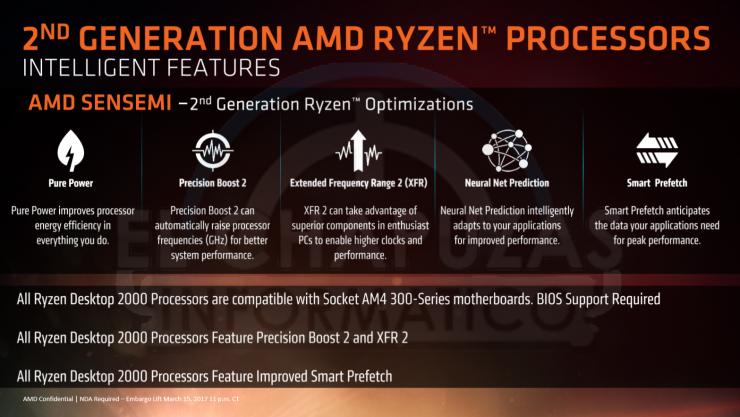 AMD will intro a pair of Pinnacle Ridge Ryzen 5 2000 processors too. The Ryzen 5 2600X and 2600 both have 6C/12T. The faster 'X' version offers base/boost of 3.6/4.25GHz) and a 95W TDP. The non-X version runs at base/boost of 3.4/3.9GHz and has a TDP of 65W.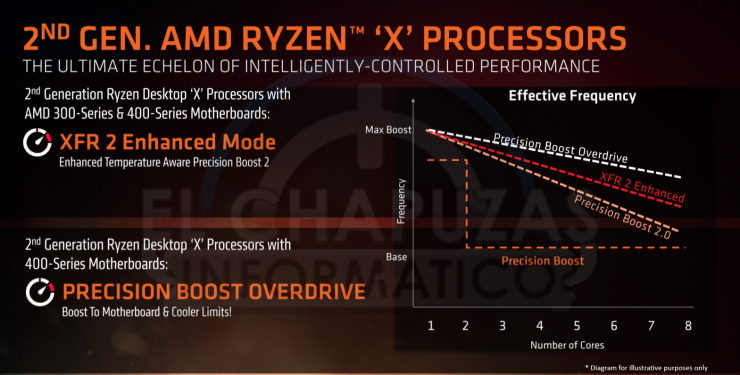 Current socket AM4 300-series motherboards will support the new Pinnacle Ridge (and Raven Ridge) chips, provided they get BIOS support delivered by the vendor. Manufacturers will have motherboards and compatible upgrade BIOSes available from mid-March in general, however ASRock and Biostar boards are said to be already compatible.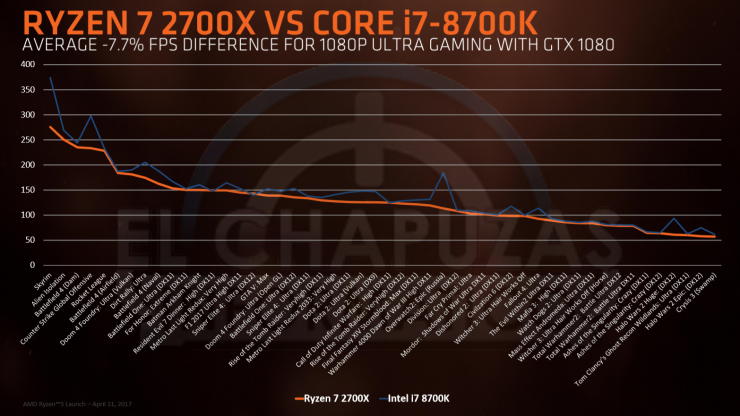 Official benchmarks suggest that the Ryzen 7 2700X delivers an average 5 per cent faster fps in 1080p ultra gaming than the same configuration powered by a Ryzen 7 1800X. Another official chart, reproduced above, shows the Ryzen 7 2700X is approx 7.7 per cent slower on average in 1080p ultra gaming, than a similar system powered by an Intel Core i7-8700K.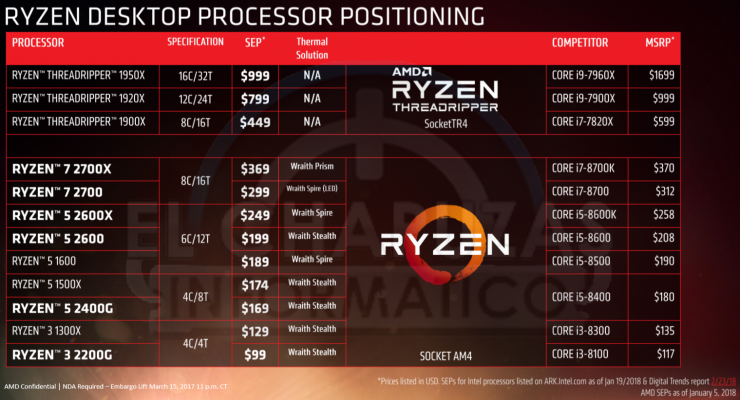 Rounding off the release, its good to get some pricing info. The quartet of new Pinnacle Ridge parts will be priced from $369 at the top end (Ryzen 7 2700X) to $199 (Ryzen 5 2600). They all ship in retail packs with AMD Wraith coolers. The eagle eyed will note that on this last slide, above, the source has included an NDA date of 15th March.