The (mainly) Intel CPU flaw saga continues today as Intel has emailed a statement to HEXUS about the performance impact concerns felt by computer users around the world. The same statement appears on the Intel Newsroom website, should you want to read it in full.
Meltdown and Spectre bug-quashing patches have now already be widely distributed across affected platforms. As the news broke we heard of possible negative performance impacts ranging from 5 to 30 per cent. Even in our initial report, we had some synthetic benchmarks from Linux-focussed tech site Phoronix demonstrating significant impacts, but much less so in its gaming tests. More and more organisations and people are now testing systems to see how they fare after the necessary updates and Intel has provided a summary for us; from big hitters like Apple, Microsoft, Amazon, and Google.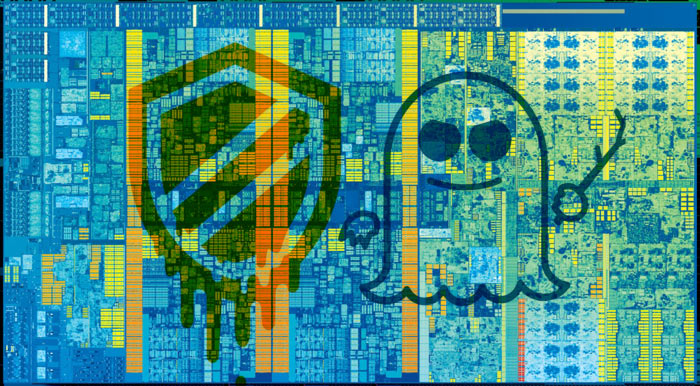 Specific findings include:
Considering all the above, Intel surmises that "the performance impact of these updates is highly workload-dependent and, for the average computer user, should not be significant and will be mitigated over time". I've looked over some independent tests too, like from Guru3D, which reckons that for Windows 10 desktop PC users and PC gamers, the negative impacts are minimal and average about 2 per cent. Older systems might feel a greater impact, and server user experiences might be another story.
Intel's actions since knowing about the CPU flaw.
Google Project Zero shared information about Meltdown and Spectre with Intel in mid-2017. Intel might have known about the issues ahead of this time but can't deny its knowledge after that date. Nevertheless, two particular actions by the company and its executives are put under a fresh light due to these dates being revealed.
First of all Intel released its 8th generation Core 'Coffee Lake' desktop processor family on 25th September 2017, with 5th October availability, knowing of the vulnerabilities, reports TechPowerUp. This knowledge could affect Intel's liability when/if facing a class-action lawsuit.
Secondly, Intel CEO Brian Krzanich sold $25 million worth of stock and options back in November, ahead of this CPU flaw news breaking. It is highly likely that the company CEO knew about the vulnerabilities of Intel processors while Intel investors and the SEC were in the dark about these soon-to-be-public problems. Of course the Intel share price hasn't reacted kindly to Meltdown and Spectre. Currently, Mr Krzanich holds "just above the minimum level of stock required of him by Intel," reports Sky News.