A PC enthusiast in Thailand has videoed a new Acer gaming laptop which comes packing an 8th generation Intel Core processor. The video appears to come from the set of some kind of Acer retailer tradeshow that took place in mid-July.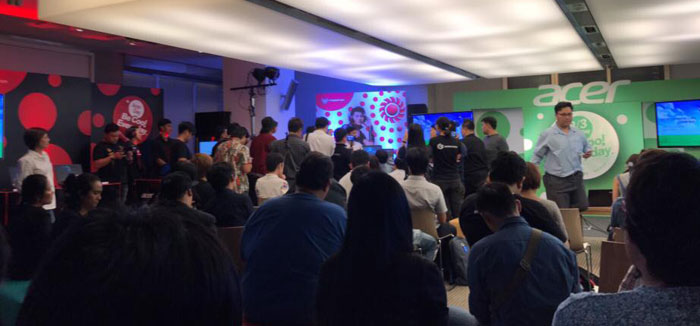 YouTuber ADBIG cannily summoned the system information page for the Acer Nitro 5 on display and zoomed in close and steady enough for us to clearly see some of the specifications. You can clearly see that the Acer Nitro 5 (AN515-31) packs an Intel Core i7-8550U CPU running at 1.8GHz, as it idles on display.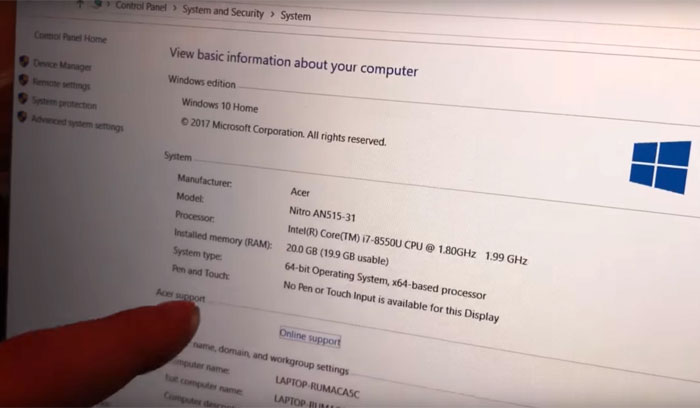 In the video description ANBIG says this U-suffixed i7 processor packs 4 cores and 8 threads. You can see elsewhere in the screenshot that the system comes packing a reasonable 20GB of RAM and is running Windows 10 Home 64-bit. Further information provided by the techy YouTuber is that the new Acer Nitro 5 also packs a "new GTX graphics card". We don't know if that's new as in current generation, or new as in previously unseen, I suspect the former or it would have been highlighted.
What is the price of this Coffee Lake infused Acer Nitro? According to ANBIG it will cost 25,000 Thai Baht, equivalent today to about £580. Perhaps that is the price without tax, or to resellers, it's difficult to know.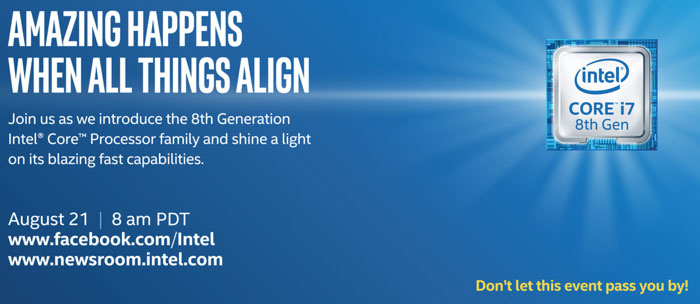 Earlier this week we reported on the official Intel launch for the 8th Generation Core CPUs. At 8am PDT (4pm BST) on Monday, 21st August we will get plentiful official information about the new CPUs, we hope. Remember, Coffee Lake devices will arrive "in the holiday season and even before," according to Intel. It certainly looks like we will have Coffee Lake gaming laptops available very shortly after launch.