AMD's already attractive bang-per-buck top-of-the-range Ryzen 7 processors are getting cheaper. At Newegg, one of the biggest online retailers in the US, AMD's whole 8C/16T range has benefitted from moderate pricing cuts, improving their price to performance ratios even further. To be clear, this is a retailer-lead cut rather than new pricing by AMD.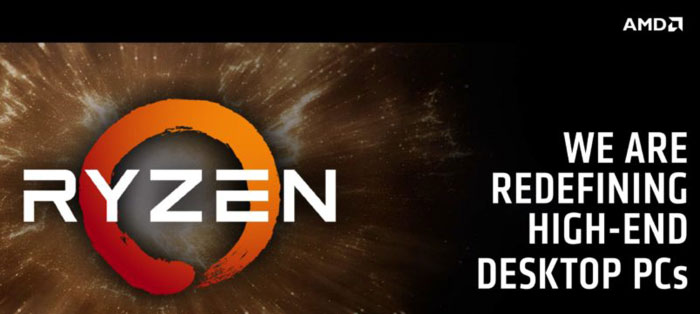 In brief the US dollar price action is as bullet pointed below:
AMD Ryzen 7 1800X down from $499.99 to $459.99
AMD Ryzen 7 1700X down from $399.99 to $349.99
AMD Ryzen 7 1700 down from $329.99 to $314.99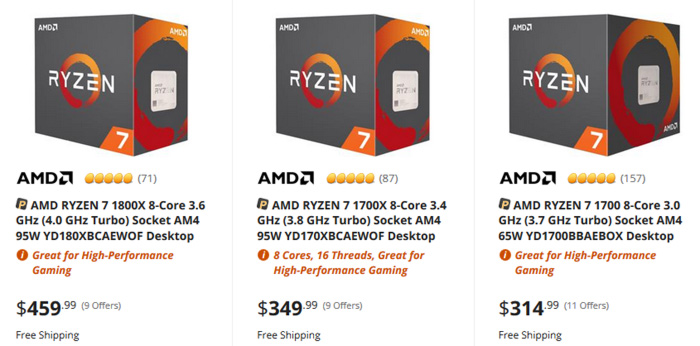 You can see above that Newegg is delivering greater price cuts to the more expensive 1700X and 1800X processors. The 1700X gets the biggest price cut of all with a full $50 chop. However, the Ryzen 7 1700 provides plenty of 8C/16T goodness with a lower 65W TDP, and comes with AMD's Wraith Spire RGB cooler in the box. Looking at the price adjustments, I'd guess that the cheapest Ryzen 7 was already easily outselling its more expensive brethren.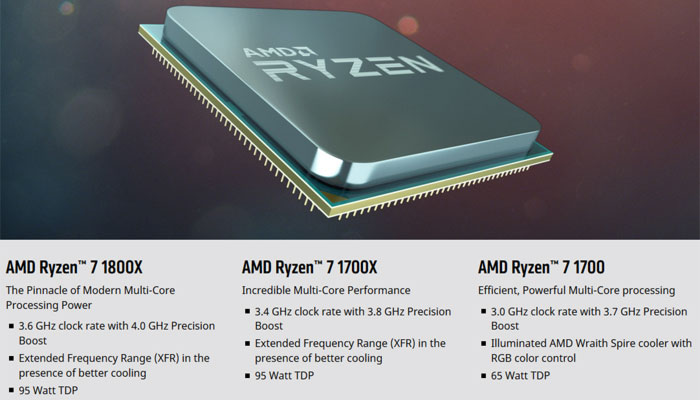 The price cuts, which retailers are free to instigate without interference from AMD, provide a quick retort to Intel's recent launch of the Core-X Series processors. As a reminder, new Intel 'Extreme' processors within this kind of price range will include the 4C/8T Core i7 7740X, listed at $339, and the 6C/12T Core it-7800X, listed at $389. To purchase an Intel processor with 8C/16T you are looking at recommended pricing of $599. Of course Intel processors have their own particular strengths and at this price level the Core i7 7740X has broken several OC and benchmarking world records at Computex this week (scalping several Pi and Prime number calculation benchmarks, several 3DMark0X benchmarks, Geekbench, Cinebench and more).
The current AMD Ryzen 7 discounts on Newegg aren't highlighted as time limited or on promotion, so hopefully we will see similar level cuts at other retailers, and here across the pond.