Until now the recommended power plan for Windows 10 users packing one of the new AMD Ryzen processors was the 'High Performance' plan in the Power Options control panel. Yesterday AMD released a new tweaked power plan for Ryzen users called the AMD Ryzen Balanced plan (zip file). This is said to provide compromise to those uncomfortable with the idea that they should set-and-forget their computer to follow a 'High Performance' plan that "Favours performance but may use more energy".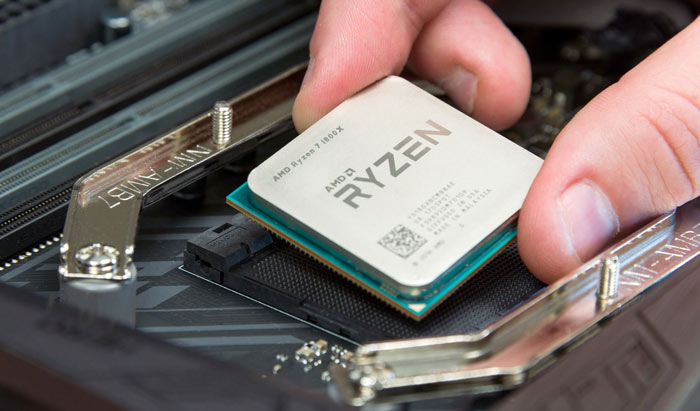 Windows ships with the default power plan set to 'Balanced (recommended)' which "automatically balances performance with energy consumption on capable hardware". That sounds a rational choice to most. Thus many people contacted AMD tech marketing exec and gaming community figurehead Robert Hallock to find a compromise between Microsoft's Balanced and Performance settings.
The new AMD Ryzen Balanced power plan works by reducing "the timers and thresholds for P-state transitions to improve clockspeed ramping," which were said to be the worst thing about the Microsoft Balanced power plan for Ryzen users. AMD's tweaked plan also disabled core parking for "more wakeful cores".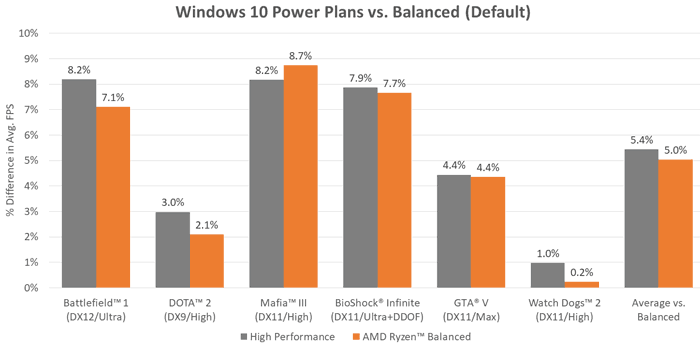 Nevertheless the AMD Ryzen Balanced power plan still allows for Windows to implement aggressive power management strategies and there should be "little difference between the OEM Balanced and the Ryzen Balanced plan," except for a perkier Ryzen system which performs almost on a par with one set to the original Microsoft 'High Performance' plan (see chart above).

If you are interested in further technical explanations about how the new optimised power plan works you can head on over to the AMD gaming blog. Feedback is encouraged and may result in further updates to the customised power plan. It's easy to download it and install it (double click on Ryzen_Balanced_Plan.ppkg after extraction and follow the prompts) to give it a test on your system.
In other AMD Ryzen community news there are Ryzen optimisations now available in Total War: WARHAMMER with the game's new 'Bretonnia' patch—now available on Steam. A performance uplift of up to 10.5 per cent with the 'High' preset and up to 7 per cent with the more GPU-bound 'UItra' graphics preset is observed.