There are indications that AMD Ryzen CPUs will be officially launched just a week or so from now. Depending upon the nature of the launch, we should be able to publish HEXUS labs test results for the first fruits of this brand new architecture shortly thereafter. For now we will have to make do with the increasing weight of leaks and rumours concerning the AMD Ryzen CPU range, and its performance, pricing and availability.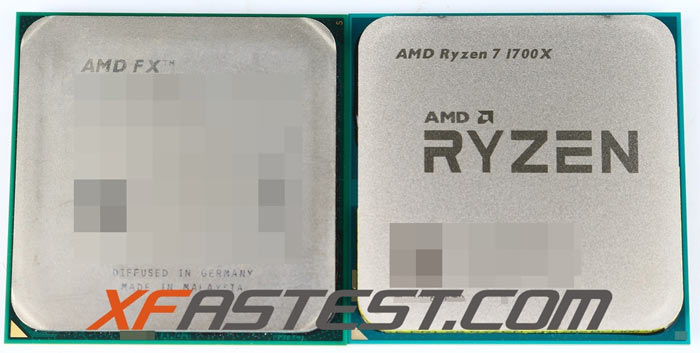 Today we have some more benchmarks and some nice clear close-up photos - both said to come from an AMD Ryzen 7 1700X chip, in a lab in China. The leaksters and NDA busters over at VideoCardz have snagged these details from moderately well known Chinese tech site XFastest.com. The Chinese source article seems to have been taken down (or is it just that I'm not an Xfastest member, or similar). Nevertheless, we have some interesting product and benchmark screens for the 1700X, remembering each needs to be accompanied by a pinch of salt.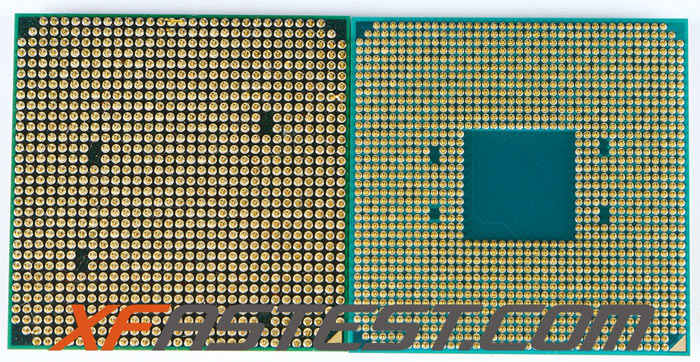 First of all there are some nice clear shots of the AMD Ryzen 7 1700X (right) side by side with an AMD FX CPU (left). I've embedded those photos above. Secondly, the rather limited benchmarks selections from XFastest come from; 3DMark Fire Strike, Cinebench, CPUmark and some CPU-Z screens.

In Fire Strike you can see the 1700X attained 17,916 in the physics test with an average of over 56fps. Using ZDNet's CPUmark the new AMD CPU got a score of 583, that's a little better than the 8C/16T Intel Core i7-5960X Processor Extreme Edition could achieve. Maxon's Cinebench test gave the 1700X a score of 1,537, more significantly improved over the Core i7 5960X (which scores 1,318 according to VideoCardz). Last but not least the CPU-Z screens show that the 8C/16T 14nm AMD Ryzen 7 1700X runs at 3,500MHz and the tested system used 2,132MHz memory.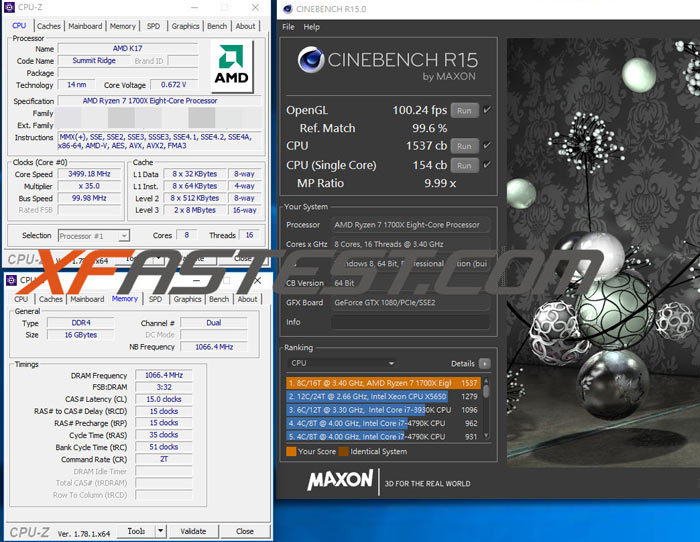 Currently the aforementioned Intel Core i7 5960X retails for over $1000 but if leaks, spills and rumours are correct this Ryzen 1700X CPU will be priced under US$400.