Some new AMD Ryzen slides have come to light confirming that "every AMD Ryzen Processor is multiplier unlocked". In further positive news, for those waiting for the time they can get the parts to build their first AMD Ryzen system, AMD is aiming for a simultaneous launch and availability date ahead of the end of the Q1 period.
The chips
So far we have only seen AMD trumpeting the qualities of their upper echelon 8C/16T Ryzen CPUs. Of course AMD will be making other Ryzen chips available but we don't know what other core configs will be released and how many of each etc. Infoworld's Brad Chacos was told by an AMD exec that there "will be a full product stack at launch" so we could realistically speculate there will be lower echelon 6C/12T and 4C/8T processors fleshing out the product range.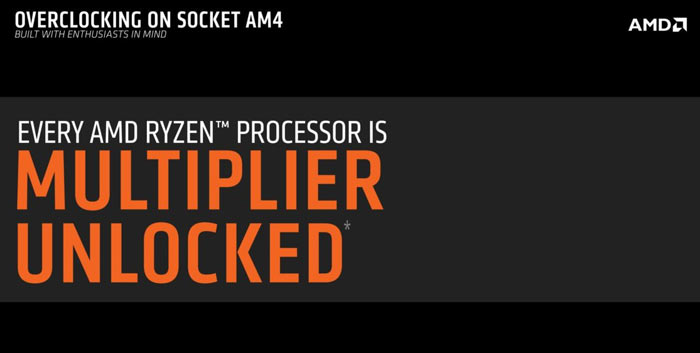 As mentioned in the headline, enthusiasts will be happy to learn and see confirmed by the presentation slides, that "every AMD Ryzen Processor is multiplier unlocked". Of course overclocking potential is unleashed by your choice of motherboard, and to OC you will need a product with X370, X300, or B350 chipset. Another interesting titbit concerning motherboard choice is that for SLI/CrossFire you will need an X370.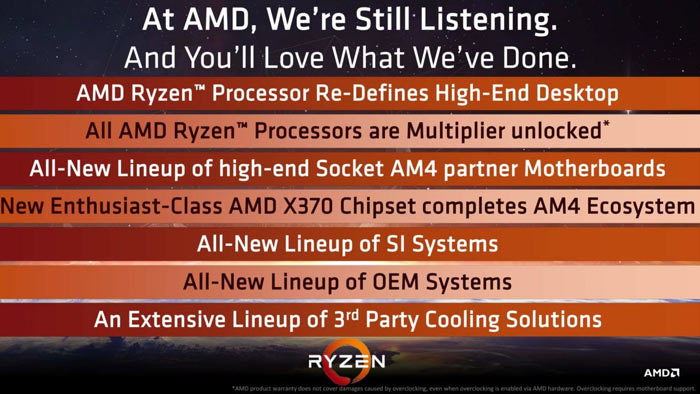 Launch timing
We already know that AMD is aiming for a Q1 2017 launch for Ryzen. This won't be a paper launch and you will be able to buy Ryzen chips from launch day according to AMD's Jim Anderson.
When companies say things like Q1 or H1 we often expect the launch to be on the very last day from the selected range. That's just how things seem to work, or even worse, things get delayed. However, AMD's Robert Hallock said that "The very last day of Q1 is not our trajectory". So we won't have to wait until the end of March, we could even be looking at a Feb launch.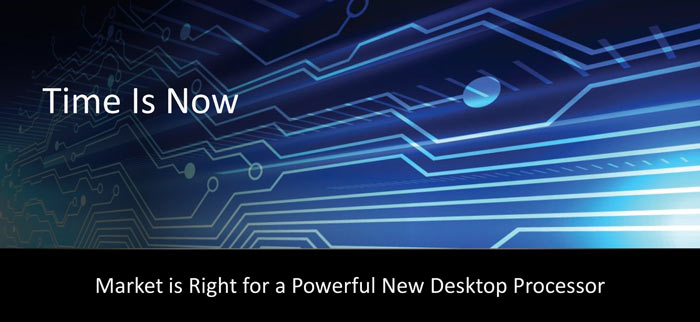 Ryzen lifespan
There was one further interesting nugget of Ryzen info from CES. PCWorld reports that Mark Papermaster, AMD's chief technology officer, confirmed the Ryzen processor series will have a four-year lifespan. That's about average for an AMD chip range and we should expect three or four iterations of Ryzen CPUs before a new architecture supplants Ryzen.