Qualcomm hopes to "reshape the future of datacentre computing," with the launch of its new 10nm server processors. Today it launched the Qualcomm Centriq 2400 family of processors, built on the 10nm FinFET process, and sporting as many as 48 custom ARMv8-compliant cores. The demonstration and release of engineering samples of these server-targeted chips to key customers is a significant milestone for Qualcomm, and for the server processor business as a whole.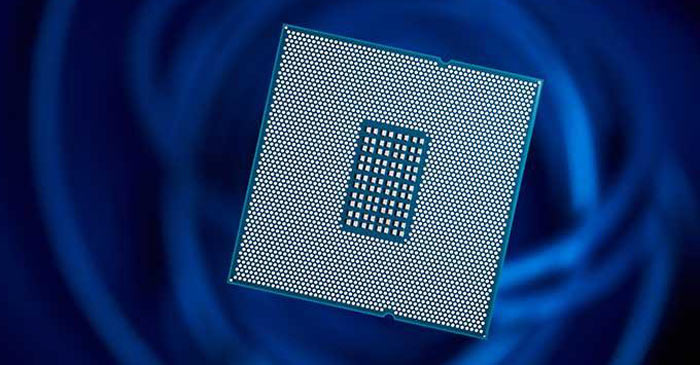 Today's announcement shows that Qualcomm is "leading the industry to the next-generation node," claims the company. As the growth of cloud-based businesses and services continues it has provided opportunity for new entrants to the datacentre market. Furthermore, server customers will renew and upgrade their servers if models with worthwhile energy savings and/or processing power advantages turn up.
Qualcomm's industry first 10nm FinFET process chip, the Centriq 2400 series, is said to facilitate "server solutions optimised for total cost of ownership, while meeting performance, efficiency and power demands". Anand Chandrasekher, SVP and GM at Qualcomm Datacentre Technologies, Inc. said that its lead in server processor development was essential to today's advance, as Qualcomm chose to "bring the leading edge to the datacentre". Its new ARM processors should reap the benefits of the 10nm process before traditional chip-making industry leader Intel can catch up.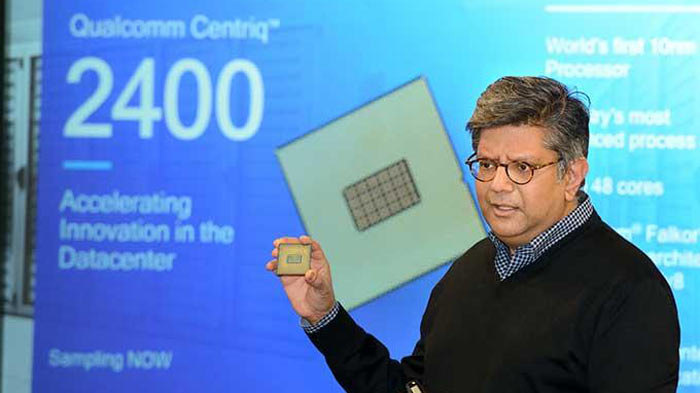 At its launch event Qualcomm demonstrated Apache Spark and Hadoop on Linux and Java running on a Qualcomm Centriq 2400 processor. Samples are now in the hands of key customers and commercial production should make these processors, with up to 48 cores, available by H2 2017.