be quiet! has announced the availability of the third generation of its Silent Wings fan series. The appropriately named Silent Wings 3 fans are said to use "state-of-the-art technology, for virtually inaudible operation and superior cooling". These fans are available in 120 and 140mm sizes, high and standard speed variants, and with or without PWM control. That gives us the following range of Silent Wings 3 fan models: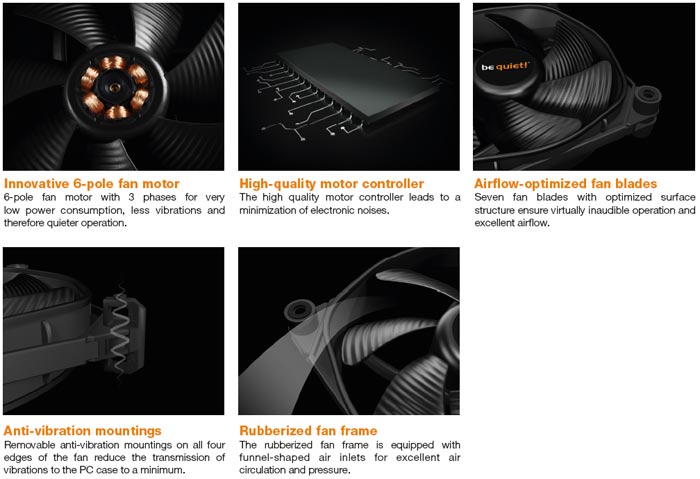 Depending upon the fan sizes and speeds users will achieve various air flow, air pressure, and noise level values. You can find out the specifics of each model by clicking the links above. However, to give you an idea of the key noise levels emitted from these 'silent' fans; the 120-millimeter variant produces a sound level of 16.4 decibels, while the 140 mm model produces only 15.5 decibels.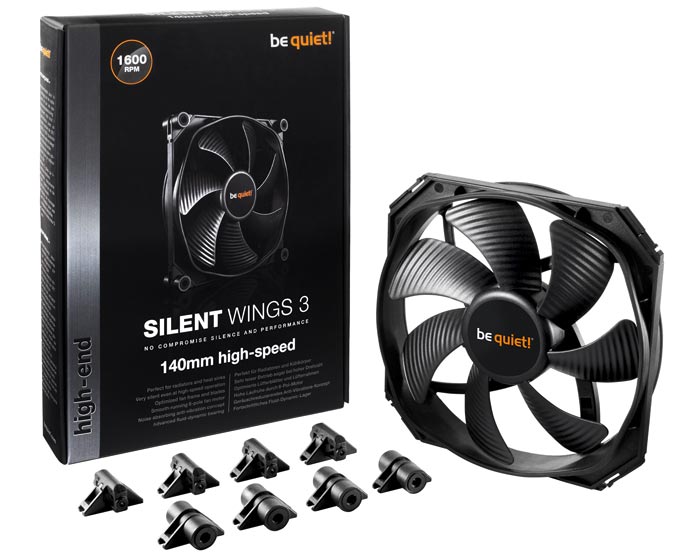 Key technology implemented in the Silent Wings 3 fans series includes the latest version of the fan blade design. There are seven blades per fan, optimised for airflow. The fan units use a funnel-shaped design in a rubberized frame for increased throughput. The new design and powerful air moving capabilities mean that Silent Wings 3 fans are ideal for radiators, heatsinks, and computer cases.
Aiding in the smooth, quiet running and lifespan of the new fans, be quiet! uses an anti-vibration mounting system with modular corners, and an advanced fluid-dynamic bearing with a brass core. Whichever of the new fans you choose you should get a product with a lifespan of approx 300,000 hours.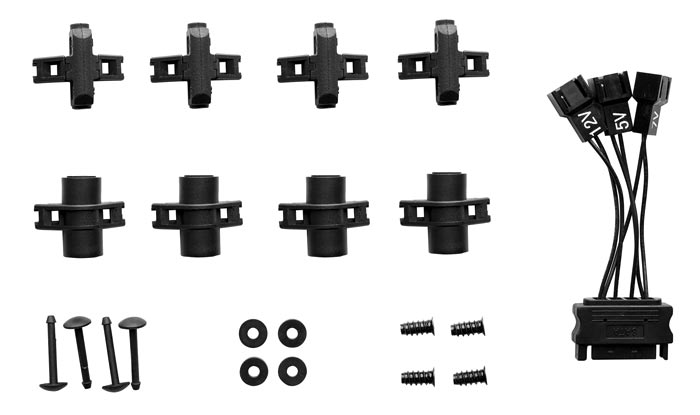 According to the press release the be quiet! SilentWings 3 fans are available immediately. The 120mm variant is priced at $21.90 / £18.99 / €22.50 while the 140mm variant will cost $22.90 / £19.99 / €23.50.