Computer cooling specialist CRYORIG has announced a series of three new CRYO-PASTE thermal pastes. The same firm has also launched some eye catching system customisation components called CUSTOMOD covers. Meanwhile the cooling specialists at Arctic have started to make available thermal pad material that you simply cut to shape before application.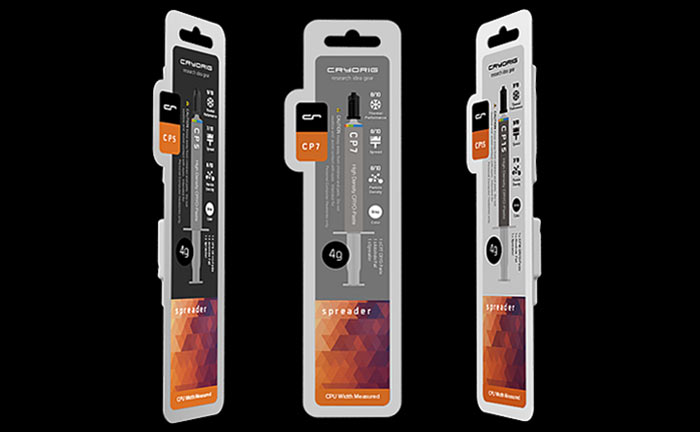 CRYORIG CRYO-PASTE
CRYORIG has made its announcements today ahead of Computex – so these are the products it will be showing next month at the Taipei computer trade show. Both product lines will be made available worldwide sometime during summer 2015.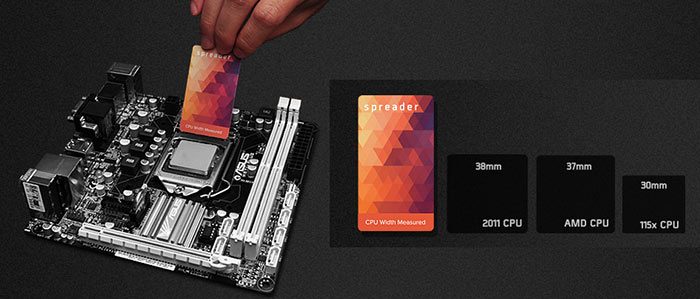 Three new CRYO-PASTE thermal interface products, CP5, CP7, and CP15, will be made available this summer. These pastes differ in their Thermal Performance, Spread Ease and Particle Density and are suited to varying applications/users. According to CRYORIG's own descriptions the pastes vary as follows:
CP5 will offer the absolute best in performance and particle density
CP7 will offer a good combination of performance and easy application
CP15 is extremely easy to apply and is perfect for entry level users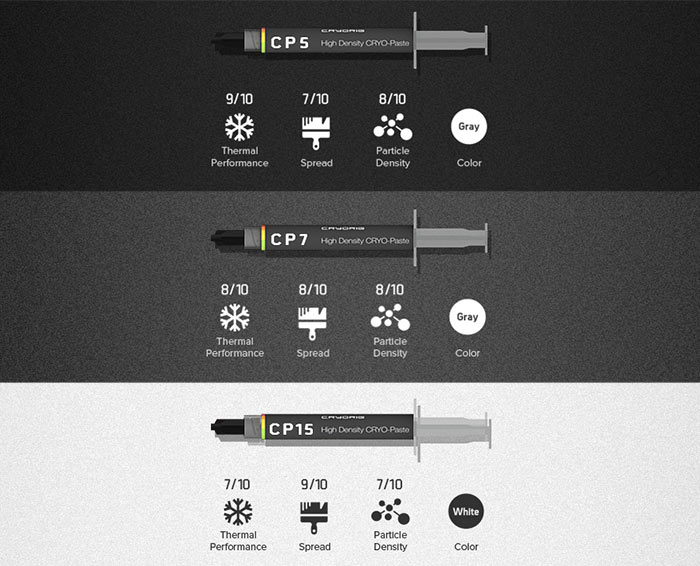 In a supplied kit with the above pastes users will get a 70 per cent pharmaceutical grade isopropyl alcohol cleaning pad, to ready their CPU for the new thermal material, and a mini-spreader made to match common CPU widths.
CRYORIG CUSTOMOD Covers
CRYORIG will start to sell custom colour covers for your PC components later this summer. So-called 'CUSTOMOD's will be initially available in six colours for both cooling fans and motherboard furniture such as; DIMM slots, expansion slots and heatsinks.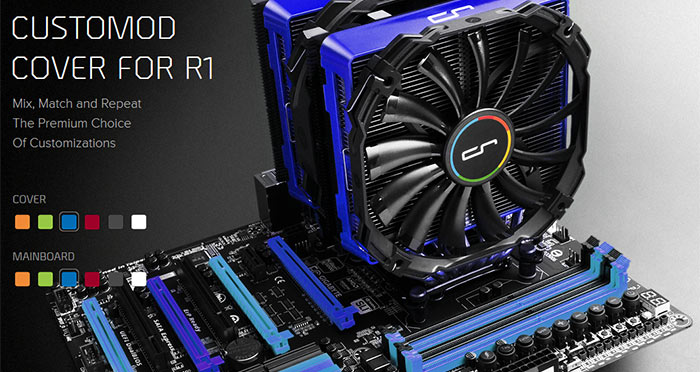 The CUSTOMOD range will be expanded in colours and scope over time. The first colours available will be Red, Blue, Green, Orange and the original Black and White. Colours other than black and white will have a metallic sheen. If you go to the CUSTOMOD product page you can play with various colour combinations on the on-screen PC system.
Arctic's Thermal Pad
Arctic has launched its Thermal Pad product described as a "new silicone based thermal compound for all coolers". The Thermal Pad material can easily be cut to shape to fit the surface area of any component.

With its low hardness the Thermal Pad is said to easily fill gaps and cool uneven surfaces. The material offers high thermal conductivity and works at low pressure to maximise heat transfer. Arctic says it can be great for use with memory chips, CPUs, MCUs, DSPs and other densely packed ICs.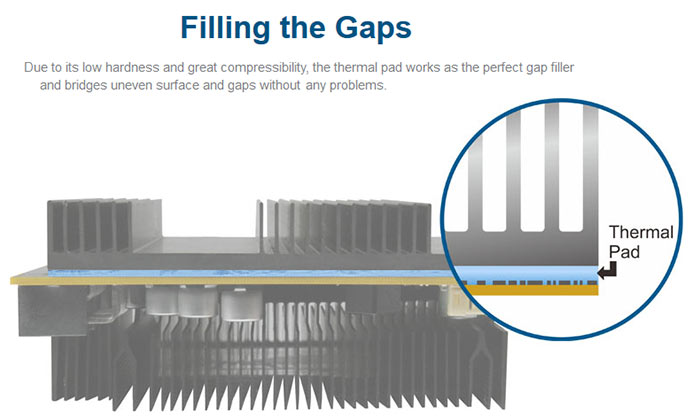 Handling the electrically non-conductive thermal pads is said to be safe and it will minimise the chance of damage to your system during installation. A key performance spec of the Arctic Thermal Pad is the thermal conductivity of 6.0W/mK. Sizes available to purchase include; 50 x 50 x 0.5 mm | x 1 mm | x 1.5 mm and 145 x 145 x 0.5 mm | x 1 mm | x 1.5 mm. These are already available online, directly from Arctic.