Popular PC enthusiast power supplies and cooling brand be quiet! has expanded its Pure Wings 2 entry level case fan range to include a pair of smaller diameter models. Today the firm launched the 80mm and 92mm Pure Wings 2 fans. These join the existing 120mm and 140mm Pure Wings 2 case fans already available.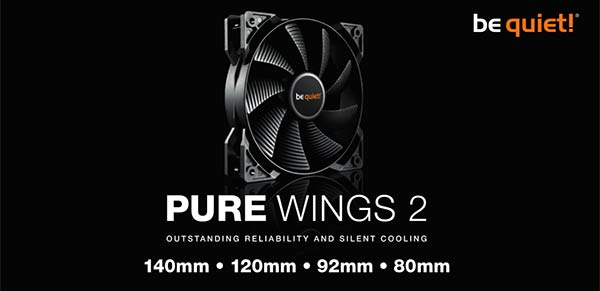 The Pure Wings 2 range are said to offer "outstanding reliability and silent cooling," at an entry level price. be quiet! thinks that this range is a great introduction to its wares, especially if you don't use its components in any of your PC builds already. The prices certainly won't scare you off, with RRPs including VAT of 8.50 Euros and 9.40 Euros for the newly introduced 80mm and 92 mm fans respectively. The larger 120mm and 140mm Pure Wings 2 fans are priced at 10.90 Euros and 11.90 Euros respectively.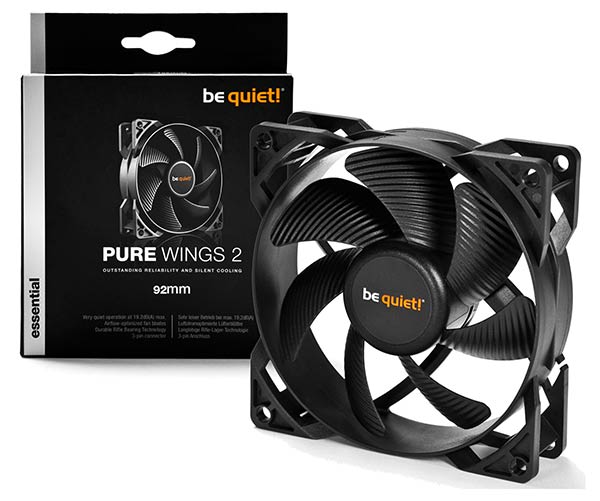 The new pair of compact Pure Wings 2 fans are "equipped with seven silence-optimized fan blades and high airflow capabilities while reducing noise-generating turbulences and increasing air pressure," we are told. The fans utilise "high quality rifle bearings," and offer an 80,000 hr lifespan. Spinning at top speed (1,900 RPM) the 80mm and 92mm Pure Wings 2 fans produce noise levels of 18.2 dB(A) and 18.6 dB(A) respectively.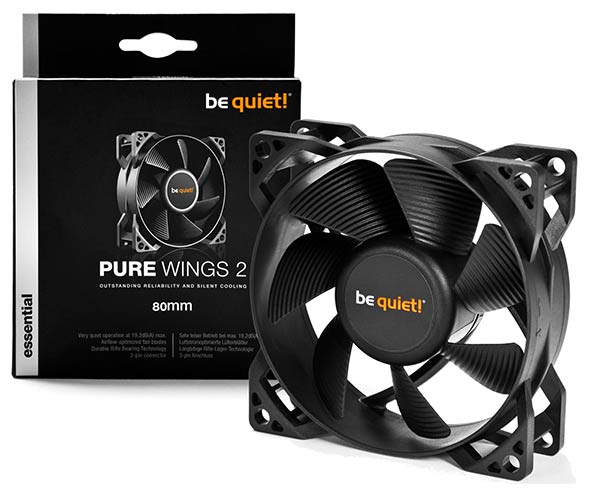 Pure Wings 2 range highlights:
Airflow-optimized fan blades that reduce noise-generating turbulence while increasing airflow
Even at maximum speed, the fans offer a very quiet operation below 19.2dB(A)
Durable rifle-bearing technology contributes to an operating lifetime of up to 80,000 hours (> 9 years)
Especially recommended for use in water cooling and CPU cooling builds
Product conception, design and quality control in Germany
3-year warranty

Despite their entry level prices be quiet! asserts that the Pure Wings 2 range is ideal for gaming and multimedia systems.