German PC cooling and power supplies specilist be quiet! has launched a new CPU cooler. The Shadow Rock TF2 (PDF link) is an update to 2012's Shadow Rock TopFlow and delivers several optimisations to that design. Among its start qualities, the Shadow Rock TF2 boasts 160W TDP cooling capacity in a compact and quiet space-saving design, ideal for HTPC and SFF builds where people will be gaming or using demanding graphics applications.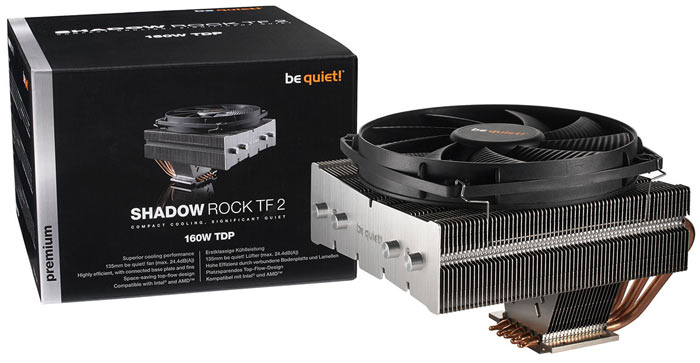 At the heart of the Shadow Rock TF2 are five 6mm high-performance copper heat pipes with aluminium end-caps. Cooling fins have been completely redesigned in this generation with direct contact between fins and base plate. be quiet! says heat dissipation with the TF2 is "significantly better than its predecessor".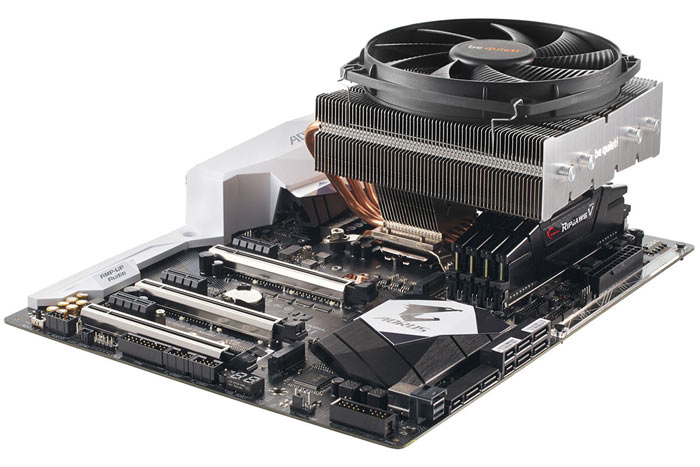 Atop of the cooling unit sits a 135mm silence-optimized be quiet! fan using a durable rifle bearing, airflow-optimized fan blades and a design producing sound pressure levels up to 24.4dB(A) at the maximum of 1,400 revolutions per minute. Furthermore, small diagonally arranged fins spread airflow to all components surrounding the CPU socket, adding significant air flow support for PC case fans.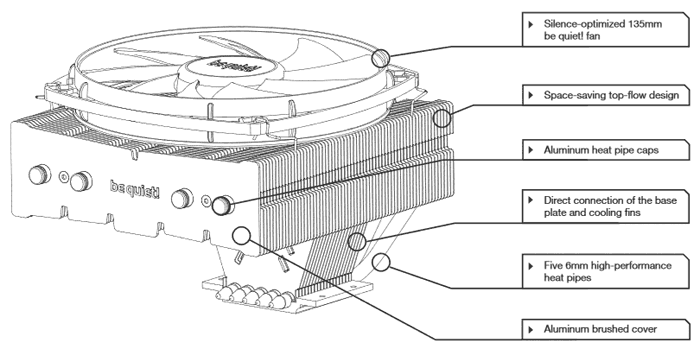 All-in the design measures just 112mm tall and it is thus a great choice for space-limited PCs. Other dimensions are; 137mm x 165mm. This fan is powered via a 4-pin PWM connector. be quiet! supplies the Shadow Rock TF2 cooler with pre-applied thermal compound and buyers receive mounting kits for all Intel- and AMD-based sockets, including AM4, plus a 3 year warranty.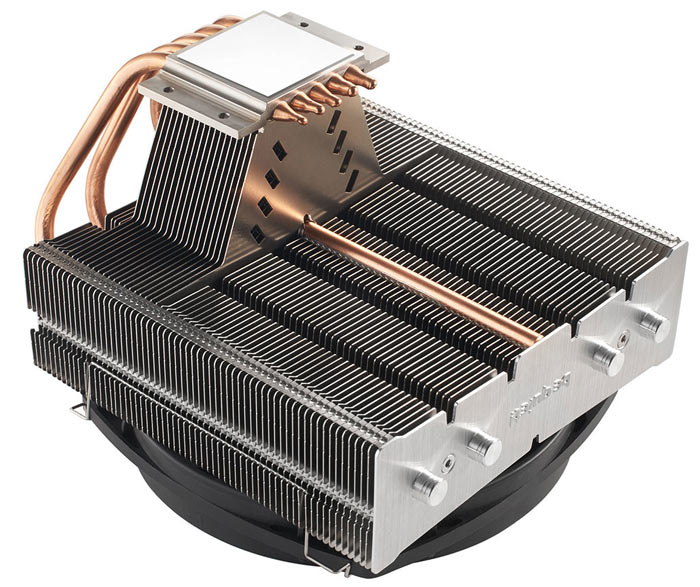 If you are interested in the Shadow Rock TF2 CPU cooler it is said to be available immediately, priced at an MSRP of €60 / $60 / £54.99.