The early 80s "wood veneer" Atari 2600 wedge shaped console lives on. This is thanks to a new PC "case mod" made to accompany the classic Atari HTML5 games re-launch. A couple of weeks ago the HTML5 Atari Arcade was launched by Atari and Microsoft, partly to promote IE10. Now the Windows Extreme Blog presents "one of the coolest case mods I've ever seen!"
Hard Drives Northwest of Bellevue, Washington put together this modern PC in a 1980s console gaming shell. Though it retains the wonderful olde Atari design, inside the console the components are strictly modern and cutting edge.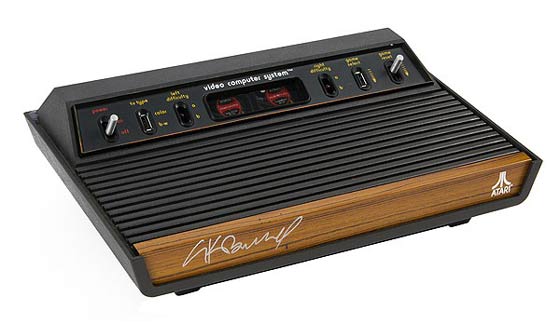 Simply looking and comparing the old and new consoles' CPU, the Windows Extreme Blog calculates that the new 2600 has 22,857 times more processing power...
Atari 2600 (1982): MOS 6507 Processor, 1 thread @ 1.19 MHz
Custom Atari 2600 PC (2012): Intel Core i7 2600S Processor, 8 threads @ 3.4 GHZ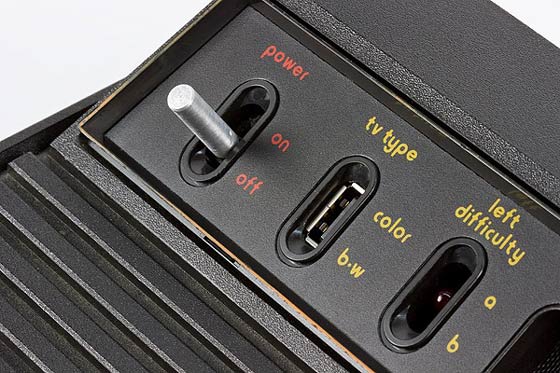 The modern 2600 needs a fan which is mounted on the underside of the case and dual fans within the cartridge port area to keep things cool. The Core i7 system is supported by a full range of ports on the back of the console "including an Ethernet port, 2 USB 3.0 ports, 2 USB 2.0 ports, 2 eSATA 3 GB/s ports, d-Sub and 2 DVI ports, a DisplayPort connector, an HDMI port, and analog audio jacks." The front panel switches and controls are used for powering up and resetting the PC and there are recessed front USB ports there too.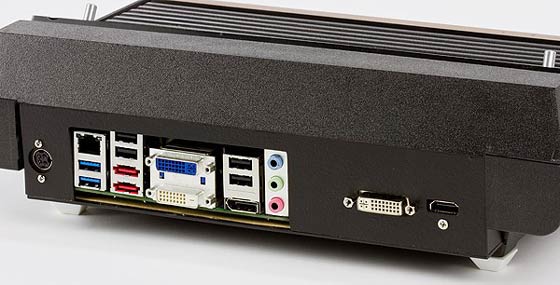 Internal PC hardware spec:
Motherboard: Intel Executive DQ67EP
Processor: Intel I7 2600S, hyperthreaded quad core, 3.4 GHz
RAM: Kingston DDR3 8GB
Storage: Intel 520 Sata 120GB
Graphics: ASUS EAH6570/DI/1GD3(LP) Radeon HD 6570 1GB 128-bit DDR3
Power Adapter: PICO PSU-160-XT 192W
Gavin Gear at the Windows Extreme Blog hooked the new 2600 up to a 47" TV and aimed his IE10 on Windows 8 at the online Atari Arcade to have a blast on Combat.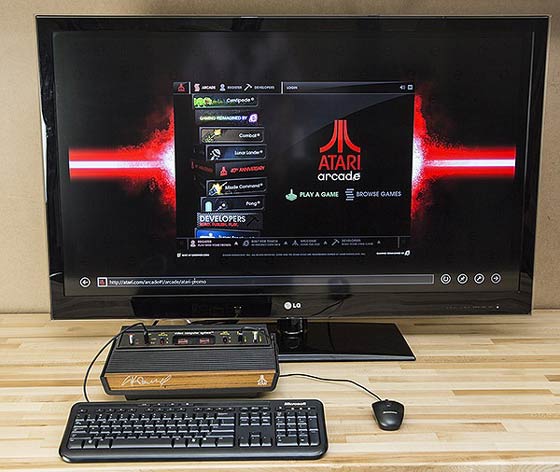 Overall it's a pretty cool limited run of cases, signed by Atari co-founder Nolan Bushell. The front USB ports look a bit weird though, I think something more interesting could have been done here with LEDs, even if it was further from the original 2600 design.