Antec's LanBoy Air chassis has been making brief appearances* at trade shows for the best part of year, but it looks as though the open-frame enclosure is now ready for public consumption.
According to Antec, the chassis - which this week picked up a Computex 2010 Design & Innovation Award - will be on store shelves in July.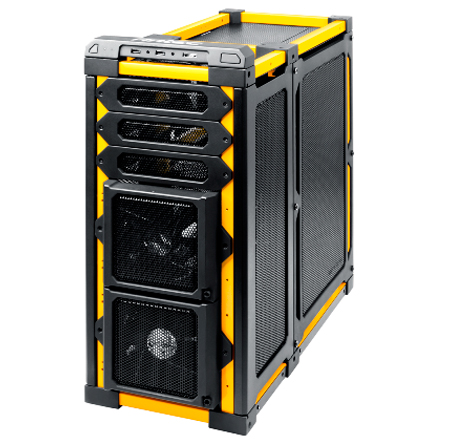 Taking a lego-like approach to enclosures, the LanBoy Air will feature modular drive bay, PSU and motherboard mounts - allowing the user to reconfigure the chassis interior as he/she sees fit.
The majority of the chassis is constructed from mesh panels connected in jigsaw fashion, and it also introduces a new Antec innovation in AirMount. Described as the "world's first patented vibration and noise-dampening HDD suspension system," AirMount will allow users to suspend hard drives in the air using flexible cords. In addition to lowering vibration noise, AirMount should help prevent damage to working hard disks when moving the chassis - a useful feature to have for LAN-goers, perhaps.
It's bound to attract plenty of dust, and the JCB-like appearance isn't winning us over, but we're certainly intrigued by the concept.
Want a closer look? Stay tuned as we'll be going hands on with the LanBoy Air at Computex 2010 next week.
*Yes, this is the fun-for-all chassis that we teased way back in June 2009.