For computing that's kind on the ears, Antec has expanded its Sonata range of computer chassis today, with the introduction of the Sonata Proto model.

What sets the Sonata Proto aside from its kin, according to Antec, is its focus on the PC enthusiast market and improvements ranging from improved cooling potential, to all-important noise reduction.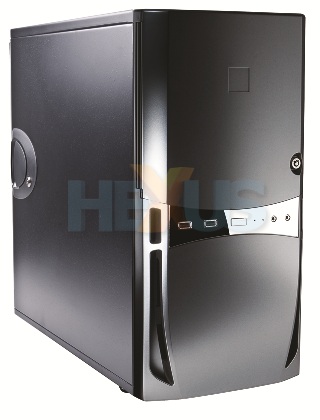 Considered to be based upon the company's Sonata III 500 chassis, which we evaluated here, we find the Sonata Proto beautified with a matte black exterior to take care of one side of the equation. Moving on to the nitty-gritty, Antec's ear-friendly initiatives extend to vibration-absorbing silicone grommets on the hard drive bay, which also adopts a modular tray system, plus the use of a single 120mm dual-speed exhaust fan.

Not overlooking the presence of seven expansion slots, further opportunities for expansion come courtesy of three 5.25-inch and two 3.5-inch external drive bays, combined with four internal 3.5-inch HDD trays.

Antec's new offering ships with the company's AQ3 (3 year limited warranty) and, a price-tag of $74.95.