Way back in May 2009, Antec was touting the mini-ITX form factor as "the next big thing" and promptly promised a range of mini-ITX chassis, beginning with its ISK 300-65.
The ISK 300-65 chassis - referred to by Antec as "an epic case of mini proportions" - was generally well received, but we haven't seen Antec add to its mini-ITX series until now. Enter the the ISK 300-150.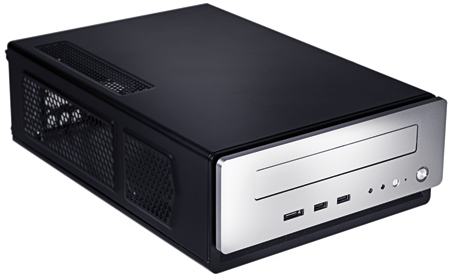 Arriving some eight months after the first ISK-series chassis, Antec's latest small-form-factor enclosure features an upgraded 150W power supply - providing more than double the power available to its predecessor, despite remaining at 96mm x 222mm x 328mm in size.
Inside the 0.8mm cold-rolled steel chassis, we're looking at two 2.5in hard-drive bays, a single slimline 5.25in optical drive bay and cooling courtesy of a single 80mm side-mounted TriCool fan that supports three speed modes. Identical, then, to the ISK 300-65, as are the two USB ports, eSATA, audio ports and power and reset buttons on the front I/O.
Ticking all the right boxes for your next mini-ITX build? Antec's latest is available with a matte-black finish (model ISK 300-150) or a silver front bezel (model ISK 310-150), priced at £69.