Lancool - the value-orientated arm of Lian Li - is yet to establish a solid presence in the UK but has a number of useful-looking chassis at this year's COMPUTEX. None more so than the PC-K62B, a chassis that's armed with a number of features seen on high-end Lian Li chassis.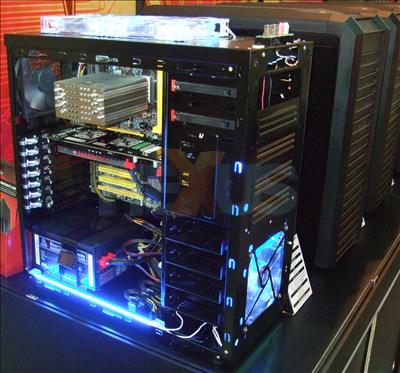 Targeting the gamer market, the PC-K62B looks an eyeful and is pictured above both with and without its front and top faces. With the plastic and steel enclosure laid bare - and looking past the glaring blue-LEDs - we see a number of useful touches: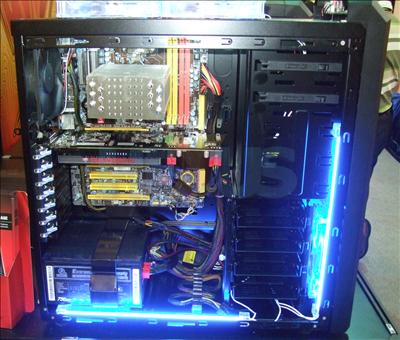 Five tool-free optical bays, four tool-free hard drive bays - supporting both 3.5in and 2.5in drives - and a bottom-mounted PSU, held in place with Lian Li's clip design. Decent enough room to work with, an all-black interior, and latch-style PCI brackets that are arguably the best tool-free PCI implementation we've seen.
The chassis' top two fans are easily removable, and thought's been given to cable management, too, in the form of bottom-mounted cable clips. That's plenty of higher-end Lian Li features, in a Lancool chassis that's said to be cheaper due to the use of lesser materials such as plastic.
So let's cut to the chase - how much cheaper than a Lian Li is it? Well, quite a bit. The PC-K62B is expected to reach retail in the near future with a price tag of around $119. Not exactly a steal, granted, but notably lower than some Lian Li offerings and not bad considering the feature set, we reckon. If it hits UK shores, we'd hope to see it priced at around £90.