Chillin' out with Coolermaster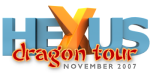 So we're out in the heart of technology's development land, the comparatively chilly Taipei, Taiwan (wet and cold rather than Computex's wet and hot), spending some time having a nose around Coolermaster's offices. Well, not so much of a nose but more of a guided tour by Raymen Wu and Coco Lee, pictured here with HEXUS' own Paul 'Chilled-out' Dutton.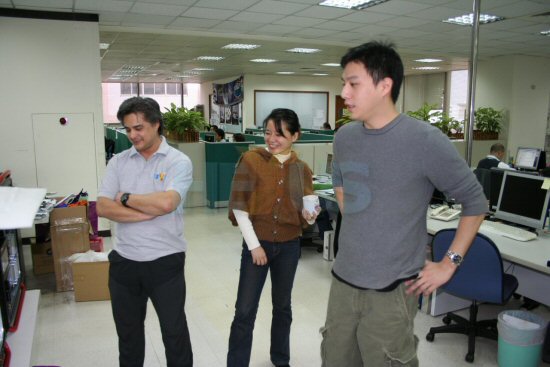 Click for larger image



We started off with a look at Coolermaster's R&D department, where they test all their new parts, using a pretty impressive suite of machines, some of which have been patented by Coolermaster themselves… designed specifically for the job in hand. But because of this, we can't give you any closer shots and it was only Raymen being nice that let us take any photos in there at all.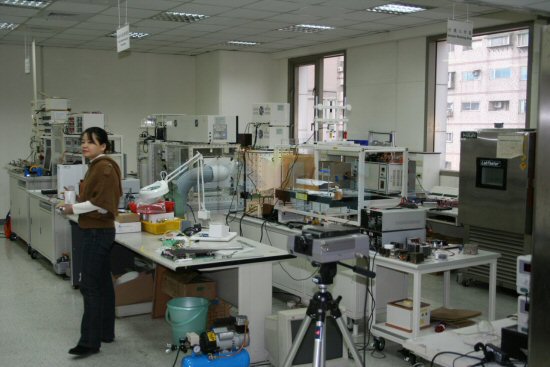 Click for larger image



But this is what I really like about places like this, the fact that the vast majority of stuff you get to see if unique, being handmade for testing before being sent off to the next step in the process of becoming a production part. In many instances, parts are custom fitted, being fine tuned for fit and build before going to final approval and so on, as can be seen by this technician going at like crazy with a Dremel.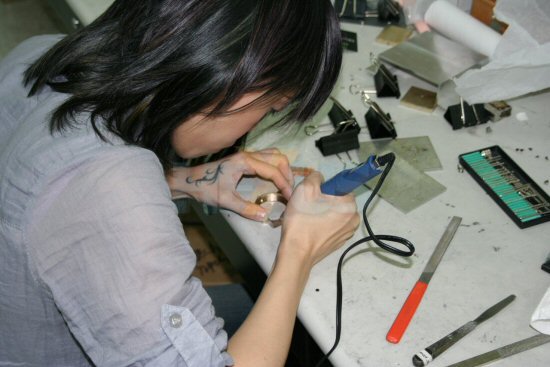 Click for larger image



But more interesting than seeing the build process was the magic cabinet over in one corner, stocked with an array of heatspreaders, coolers and other gizmos, all of which showed the Coolermaster brainiacs had been flexing their mental muscles. Sadly, we can't show you a close-up shot of any of them, because some of the stuff is still in development but it you can see just how many different ideas are discarded before a final version hits the shelves. And it's not just different shapes or styles, it's different materials too… and believe me, these guys really let their imaginations run wild…

We then took a stroll around the rest of the offices, which here in Taipei is spread across two floors and is filled with around 300 staff handling everything from the R&D through to accounts and sales. There's even a decent sized warehouse, handling local orders and sales… Which is where we found this small, unofficial museum of past Coolermaster cases… cast a nostalgia draped eye over some of those classics below.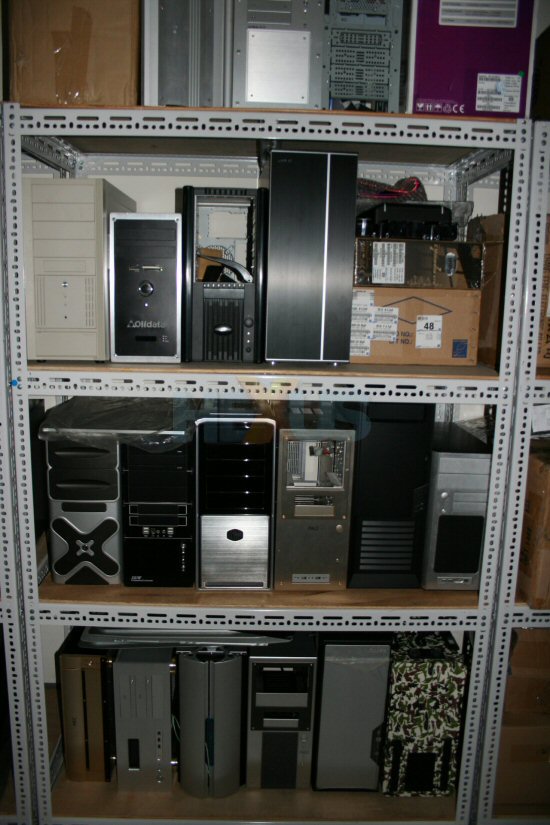 Click for larger image



Back in the offices, Coco pointed out something she was particularly proud of, some custom Cosmos cases, partway through being branded up for KODE5, the global gaming competition which Coolermaster sponsors. When finished, these cases will be decked out in black and red with the KODE5 logo emblazoned across the side… sounds alright, eh?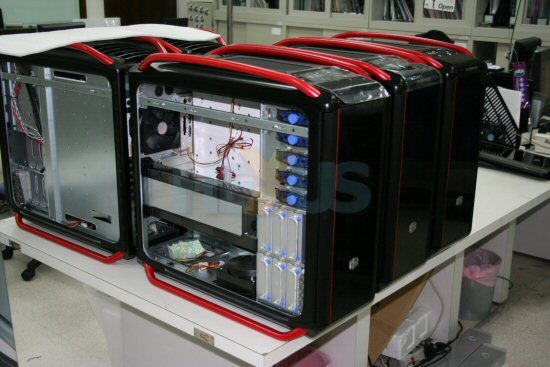 Click for larger image



But here's a cool little bit of info we picked up during our tour… the Cosmos has an update in the pipeline, and, if the example we saw is anything to go by, it's going to be every bit as good and probably even better than the original Cosmos. Sporting three top fans instead too, a sturdy meshed metal top and huge mesh covered side vent, the Cosmos Sport is all about getting extreme… And that includes the new water cooling reservoir designed to slide in the front, covering to of the optical drive bays and one other nifty feature is an expanded top panel with touch sensitive on/off switch…

Like I said, this is an early sample, so piccies weren't allowed but I thought I'd just tease you with the info we did have…