ZALMAN Looking Cool at CeBIT



Zalman are not only keeping things cool and chilly, they're now doing it quieter than ever too. The new TNN 300 is a compact, Totally No Noise computer enclosure, which in Zalman's own words is a "petite, sexy variation of the TNN series computer enclosure". To you and me that means that Zalman have added a stylish twist to their kit, and eye appeal has had a say in how the final product looks.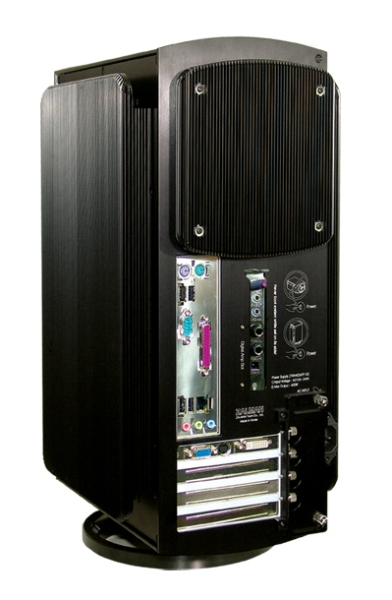 So what is TNN? In layman's terms, it's a fanless system relying on heatpipes and heatsink to keep things cool. What Zalman have done with the TNN 300 is to take the concept and make it more appealing for those looking to move the PC out of the box room and into the lounge. Yep, Zalman are aiming for a home media PC market with this one.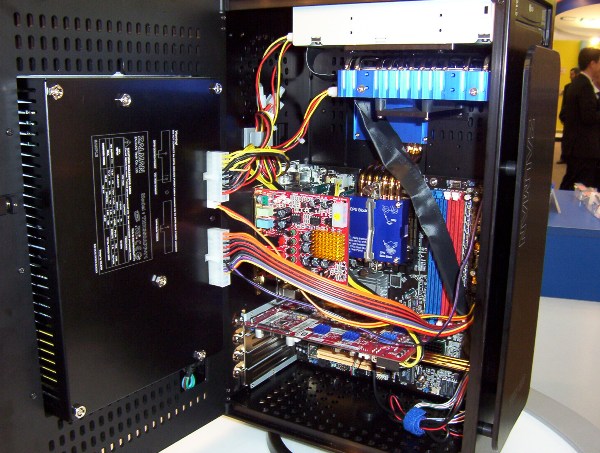 The TNN 300 includes Zalman's custom 350W power supply and supports CPUs with a TDP, (that's Thermal Design Power, ok?), of up to 70W, which, I've been assured, is pretty hot. And to make the TNN 300 even more attractive as a lounge based system, Zalman are throwing in an option for remote control and multimedia software so you can get everything from music and movies to internet radio and photos all running from your silent TNN 300 based system, which even supports Windows Media Center. And if that wasn't enough, they can even fit a built in digital amp too!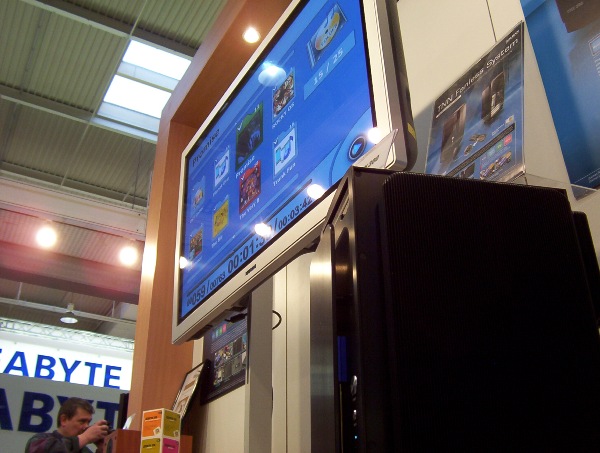 Paul Dutton, from our very own Team HEXUS, had this to say about Zalman's TNN series:

"When the TNN 500A was first introduced I had reservations about it's commercial appeal. Zalman seem to have addressed many of these concerns with more models based on a passively cooled chassis which can accommodate extended ATX mainboards for dual processor systems and even, outrageously, quad AMD Opteron systems.

Glen and Paul from European Distributor, Quiet PC were on hand to run through some of the latest technology with HEXUS and we look forward to learning on some of the low noise projects that were being discussed for vertical markets.

We had in-depth discussions with Zalman's Chief Technology Officer, Sangcheol Lee, which we'll cover in more detail later, but we're excited by the solutions Zalman are employing to address the challenges of cooling the latest processors, some of which can generate as much as 140W."

Also of interest is the CNPS 7700HP, which, to keep the acronyms flowing, is a CPU cooler with FHS and heatpipe technology. And now I'll tell you what it all actually means… CNPS is Computer Noise Prevention System, which with the 7700HP, is the latest addition to the 7700 series. This is a hybrid cooler which combines Zalman's custom heatpipes, a copper plated core and Flower Heat Sink, (that's the 'FHS' bit) which is designed for fast heat transfer through out the unit.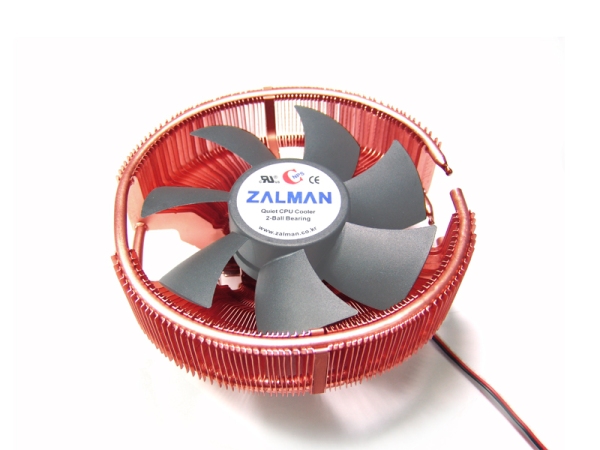 With a 120mm fan, even at low rpm, enough air can be pushed through to cool not just the FHS but also the other bits in your PC such as the Northbridge and RAM. The CNPS 7700HP is compatible with Intel Pentium 4 Socket 775 and 478 and AMD Sempron/AMD64 sockets 754, 939, and 940.