Available at Overclockers UK, Kolink introduces the Unity Series to their line-up – two new mid-tower cases, the Unity Nexus and Unity Adapt, offering rich features at an affordable price.
The Unity Nexus and Adapt both offer swappable front panels, which feature different designs, allowing for you to update the look of your case with one simple change. Currently, there are three different designs available for each case.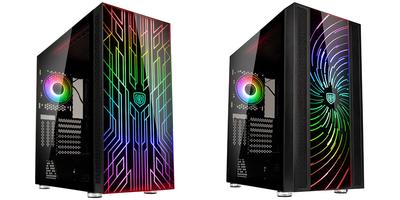 Kolink Unity Nexus (left) & Kolink Unity Adapt (right).
Both cases offer ample cooling for both air and water, supporting up to 420mm radiators in the front 360mm in the top, and 120mm in the rear – with top and bottom dust filters. The front panels both have ventilation; Nexus features side ventilation whilst the Adapt has front ventilation.
The case itself boasts an all-black interior with PSU shroud, and behind this you'll find space for 2 × 3.5" or 2.5" drives - plus an additional mount on the rear of the motherboard tray for 2 × 2.5" drives, with ample room for cable management. The cases also offer clearance for tall CPU coolers up to 180mm, offering a super high level of compatibility with performance tower coolers.
Overview
Interchangeable ARGB front panels with alternative designs (sold separately)
Pre-installed Kolink Umbra Void ARGB/PWM 120mm fan with infinity mirror in the rear & standard 120mm fan in the front
ARGB sync with compatible motherboards
Quick release tempered glass side panel
Triple slot vertical GPU mount ready
Supports Mini-ITX up to E-ATX motherboards
Ample radiator support, up to 420mm
GPUs up to 415mm, CPU coolers up to 180mm, PSUs up to 250mm
I/O panel features 1 × USB3.2 Type-C, 2 × USB3.0, 1 × USB2.0, HD audio, RGB button
Front panels available:
Left to right: Kolink Unity Nexus Landscape, Kolink Unity Nexus Radial, Kolink Unity Nexus Vector.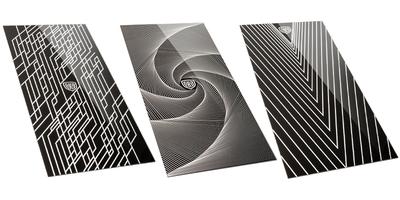 Left to right: Kolink Unity Adapt Meridian, Kolink Unity Adapt Quasar, Kolink Unity Adapt Skyscape.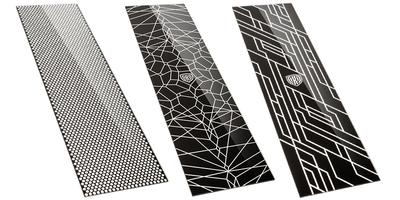 MSRP
Kolink Unity Nexus & Adapt case - £99.95
Kolink Unity Nexus front panels - £14.99
Kolink Unity Adapt front panels - £12.99