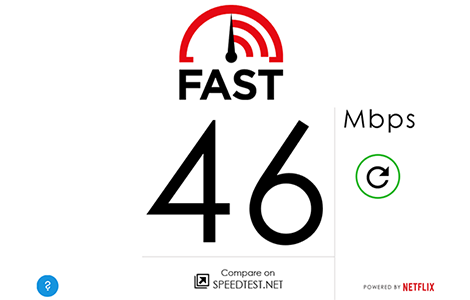 It's been a couple of years since we last visited this topic, but with Netflix launching Fast.com and ultrafast-broadband making headlines earlier this month, now's a good time to see where we stand with regards to home broadband speed.
Designed specifically to estimate your current download speed using Netflix's array of global servers, Fast.com is one of the quickest speed tests to date. The service doesn't go as far as to report ping, latency or upload speed, but it's free and if you only want to see how quick your download is, it's easily accessible from any device with a web browser.
A handy page to bookmark, so hit the link below and let us know what you score, and if you know your line's history, we want to hear whether or not your speed has improved over the course of the past 24 months.
Link: Fast.com