Thermaltake power express 250W


VIP Computers were showcasing a range of Thermaltake products, including the Thermaltake power express 250W. The product debuted at Cebit and caught the attention of gamers with the promise of a PSU solution to their Dual graphic card system.

The Thermaltake power express 250W is the World's First nVIDIA SLi Certified Dual VGA Card-Dedicated Power Supply

Personally I missed the product at Cebit so it was an ideal chance to get a close up view of the product.

As you can see the front of the unit , which fits into any 5.25" drive bay , shows the power switch on the right with three LED buttons underneath. The buttons tell you the operating condition of the video card and the unit.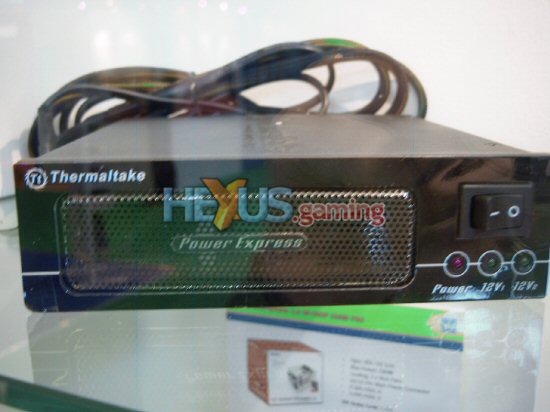 Click for larger image



The power express provides as much as 21A of +12V for the video cards and works with the main power supply to reduce the loading on your current PSU. There's also no need to upgrade your current PSU while running dual card mode

The unit contains plenty of circuitry protection and has shielded mesh shields for the cable. The 40mm fan, which can be found near the front of the unit, ensures that supply will remain cool and silent.

In short, you'll be able maximise your graphics cards performance. Sounds good to me!