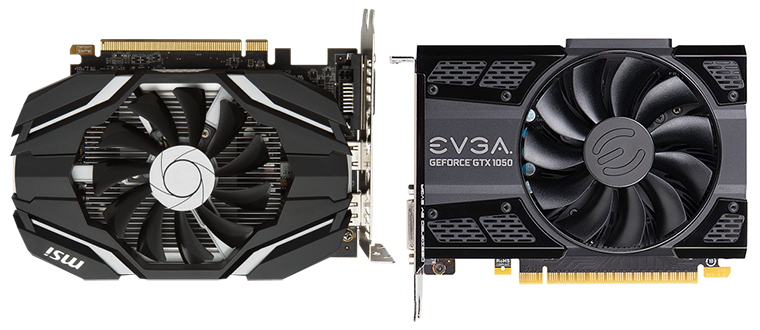 2016 has been a busy year for graphics card launches, with both AMD and Nvidia introducing an entire suite of new products across multiple price points. Over the course of the last few months, both firms have turned their attention to the entry-level segment, where 1080p gaming credentials and keen pricing is key.
AMD was first out of the gate with its smallest Polaris GPU, the Radeon RX 460, and Nvidia has since fired back with the GeForce GTX 1050 and GTX 1050 Ti.
Each GPU is intriguing in its own right, but at this end of the market you could argue that presentation and form factor are just as important as performance. In a tightly contested market, everything from card dimensions, display outputs, noise, power requirement, memory size and warranty comes under close scrutiny, and with so many partners creating custom boards, it isn't easy to pick out a diamond in the rough.
Doesn't mean to say we can't try. For this instalment of the question of the week, we're asking: which graphics card would you buy on a £140 budget? And to make things a little trickier, we're going to set a few criteria. You must pick a specific card, not a GPU, the chosen card must be in stock and available from a UK retailer for less than £140, and don't forget to tell us why you chose that particular model.