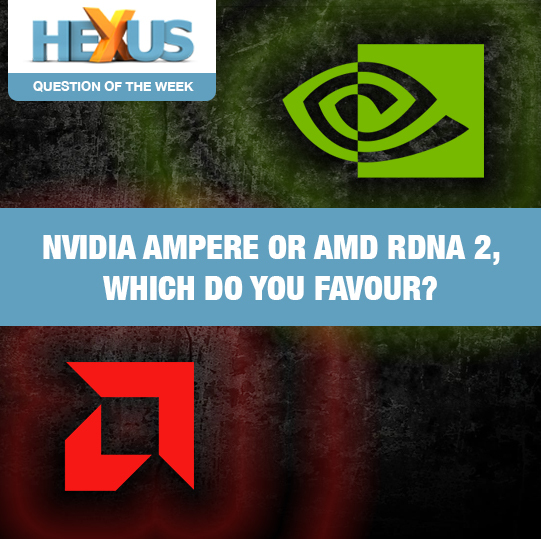 Vasquez and Ripley, our trusted test platforms, are in need of a well-earned rest following a deluge of GPU launches.
In under 80 days, we've tested and examined GeForce RTX 3080, GeForce RTX 3090, GeForce RTX 3070, Radeon RX 6800 XT, Radeon RX 6800, and most recently GeForce RTX 3060 Ti. It's raining graphics cards, and there's another one on the test platform as we speak.
You should, by now, know just about everything there is to know about Nvidia and AMD's latest and greatest graphics architectures, codenamed Ampere and RDNA 2. Both have proven to be excellent performers with an eye on forward-looking tech, yet in keeping with the 2020 trend, every aforementioned card has been extremely difficult to come by as demand far outstrips supply.
Imagining for a moment that you could visit your favourite retailer and add any card to your basket without having to chase stock, queue, hit F5 or pay over the odds, we're curious to know which you'd choose. To help find out, share your thoughts on which architecture has impressed you most; Nvidia Ampere or AMD RDNA 2?