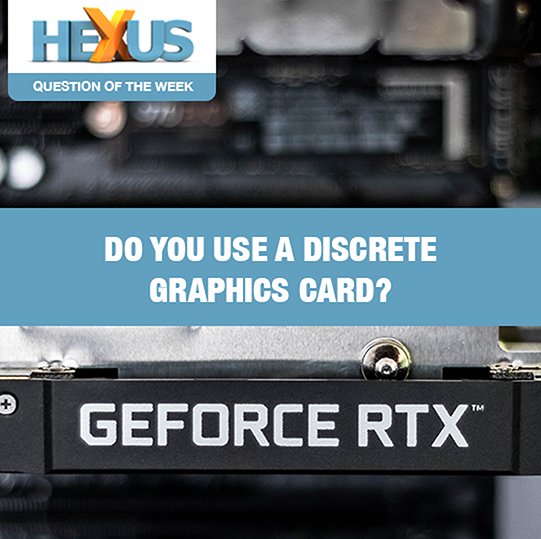 There's going to be plenty of action on the graphics front in the coming months. Nvidia is expected to introduce next-generation hardware based on the upcoming Ampere architecture, while AMD's new-and-improved RDNA2 will power not only a new wave of graphics cards, but also the eagerly anticipated PlayStation 5 and Xbox Series X games consoles.
Exciting times, and we figure now's a good time to check in on the general mood surrounding discrete graphics cards. The available hardware is more powerful than ever before, but it tends not to come cheap, and outside of high-quality gaming, you might argue that a modern IGP is good enough for your needs.
Either way, we're curious to hear your thoughts so let us open the topic by asking; do you use a discrete graphics card? Share your thoughts using the comments facility below.