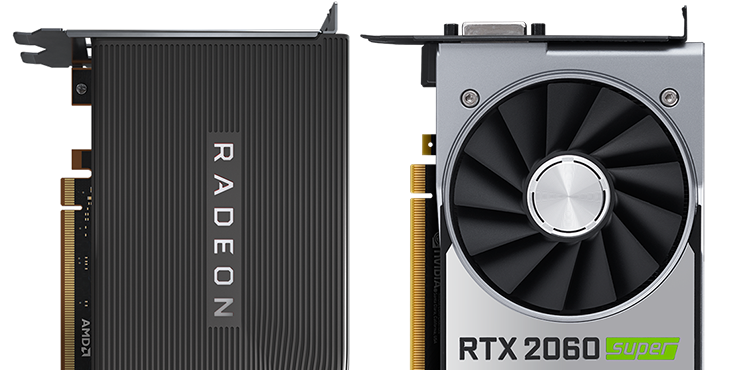 When we posed the question 'AMD Ryzen or Intel Core for your next PC?,' the overwhelming majority favoured the AMD option, citing better value as a key factor in the decision making process.
The responses to last week's question are a sign of AMD's progress in the CPU market, but has it been able to make a significant impact in the discrete graphics space? To find out, we're changing the focus from CPU to GPU with a follow-up question that asks: AMD Radeon or Nvidia GeForce for your next PC?
This area of the market arguably isn't seeing the same levels of innovation as the CPU arena, yet the two key players have a burgeoning range of current-generation solutions, and there are merits to both Radeon and GeForce solutions. New rendering techniques have been bought to the fore by premium GeForce RTX, and while the ultra-high-end segment continues to be dominated by team green, the red corner is now competitive in the mid-range with 7nm Navi GPUs and a robust ecosystem of affordable FreeSync displays.
Plenty to ponder, and we're curious to see if this week's question will be so heavily one-sided. Over to you; GeForce or Radeon for your next PC? Let us know your pick, and your reasons why, using the comments facility below.