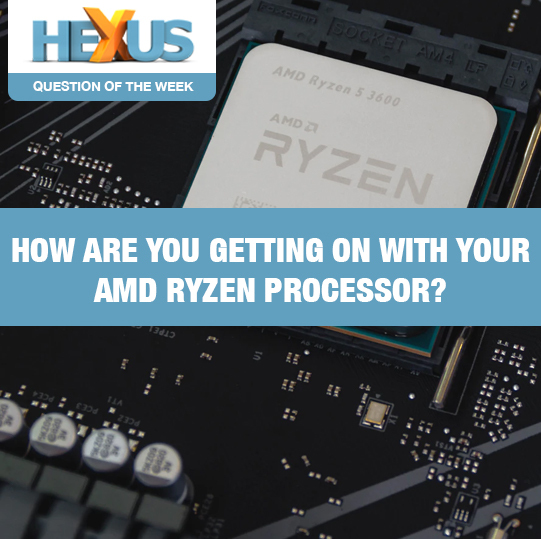 To say that AMD Ryzen has transformed the CPU landscape would be something of an understatement. Since the arrival of the inaugural Ryzen 7 1800X less than three years ago, AMD has gone from being everyone's favourite underdog to the performance leader in the desktop space.
That's how quickly things can change, yet it hasn't always been smooth sailing for Ryzen parts. Early concerns with gaming performance were highly publicised, motherboard maturity doesn't come overnight, and there was a time when a custom power plan was recommended to get the most out of AMD Ryzen hardware.
Teething issues were inevitable, yet our own experience is that the AMD platform has developed handsomely in subsequent years, so much so that we're investigating switching our high-end test platforms from Core i7 to Ryzen 7. What we want to know is how you, the real-world users, have fared with AMD Ryzen chips? There are no doubt plenty of HEXUS readers who have made the switch from Intel, or upgraded from older AMD gear, and we're intrigued to hear about your experiences.
Let us know which Ryzen chip(s) you've used, how you've got on in terms of hardware and software compatibility, whether you've experienced any quirks, and most importantly, how you rate the part in terms of performance, value and stability.