We saw Apple's iPad sales continue to decline in its most recent set of results. However the recently introduced and rather large iPad Pro has apparently done comparatively well, according to a new market research report by IDC (via Apple Insider).
Despite only being released in November the Apple iPad Pro outsold the entire Microsoft Surface line in the three month period ending 31st December 2015 according to IDC. Jitesh Ubrani, Senior Research Analyst with IDC's Worldwide Quarterly Mobile Device Trackers said "Despite lukewarm reviews, the iPad Pro was the clear winner this season as it was the top selling detachable, surpassing notable entries from Microsoft and other PC vendors." Ubrani noted that Google Android detachable tablet challengers would require "a lot more refinement" in order to compete with Apple and Microsoft.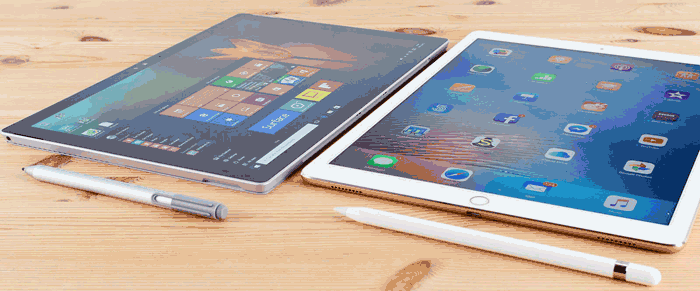 Apple sold 2 million iPad Pro devices, Microsoft Surface sales added up to 1.6 million
Drilling down on the numbers Jean Philippe Bouchard, Research Director, Tablets at IDC, compared the iPad Pro and Surface line sales directly (though these numbers aren't published in the summary tables in the report). Bouchard said that "Apple sold just over two million iPad Pros while Microsoft sold around 1.6 million Surface devices, a majority of which were Surface Pro and not the more affordable Surface 3." From these statistics he concluded that "it's clear that price is not the most important feature considered when acquiring a detachable – performance is." It isn't absolutely clear, but he appears to be talking about the 'competition' among Surface tablets there, rather than Surface vs iPad Pro.
It looks like the iPad Pro has helped Apple maintain its grasp of the faltering tablet market. In the market overall, in Q4 2015, Apple iPads accounted for very nearly a quarter of all sales (16.1 million). Second placed Samsung sold 9 million tablets and third placed Amazon 5.2 million. Lenovo, with a significant proportion of Windows tablets in its roster, was fourth placed and shipped 3.2 million devices.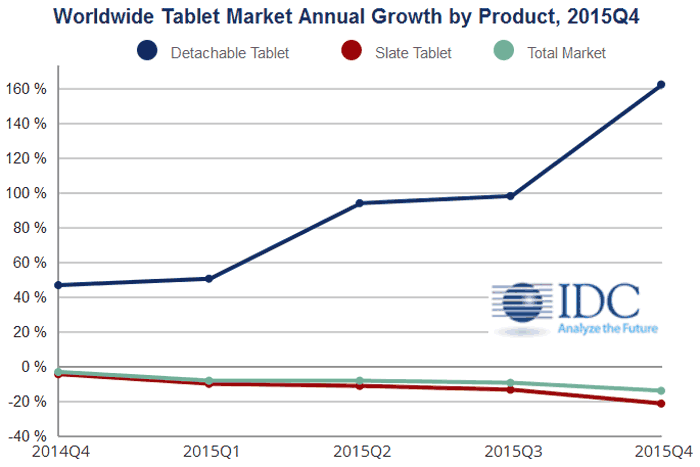 The detachable market is a very important segment of the tablets market as it represents a growth niche.