According to sources speaking to WinBeta the successor to the Surface 2 will be released shortly. However it won't continue the Windows RT lineage of its predecessors, the new non-Pro machine will sport the full Windows 8.1 OS. This fanless Intel Atom or Core M processor powered Surface 3 device will be announced in the lead up to or at Microsoft's BUILD developer conference.

The last non-Pro Surface tablet launch was way back in September 2013 when the Windows RT and ARM-powered (Nvidia Tegra 4) Surface 2 was launched. The Windows 8.1 and Intel-powered (Haswell Core i5) Surface Pro 2 was launched at the same time. However, when the Surface Pro 3 was launched an accompanying non-Pro or even mini device was not to be seen.
Since the launch of the Surface Pro 3 Microsoft has been pretty quiet about non-Pro devices but we learnt back in January that the Surface 2 was very low in stock and shortly after that it was discontinued. Windows 10 meanwhile, won't be coming to the ARM-powered Surface tablets, only "some of the functionality of Windows 10," will come to the tablets in the form of an update.
While the Surface 3 is said to be equipped with an Intel chip, the WinBeta source didn't go as far as indicating Microsoft's choice of processor. As regular readers will know there is a large price difference between the Intel Atom and Core M processors which are expected to be equipped in the next non-Pro Surface tablet. With the Surface Pro 3 Microsoft offered a choice of processors but for the upcoming cheaper model it remains to be seen what if any range of options will be available.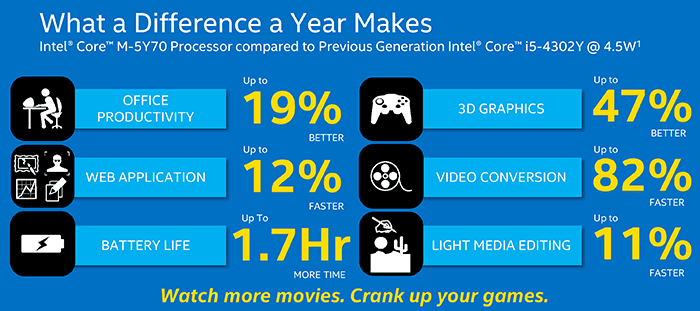 With a launch time estimate of before or at the Microsoft BUILD 2015 conference, which takes place from 29th April to 1st May, the Surface 3 will of course come with Windows 8.1 installed. The new tablet convertible will be upgradeable to Windows 10. It would be great if the Surface 3 wasn't just a cost-cutting exercise: bringing some interesting new technologies on board, not just one of Intel's lower price lower power chips, would go a long way to popularise the device. It has been predicted that 2-in-1s will be a hot market sector this summer so a well designed Surface 3, at the right price, could do well for Redmond.