Back in 2013, we saw Sony introducing its 13.3-inch e-ink Digital Paper notepad which was aimed at university students in Japan. The slate is now reportedly hitting the US market in May, distributed by Worldox, a legal and financial document management company based in New Jersey. It's expected to be priced at $1100.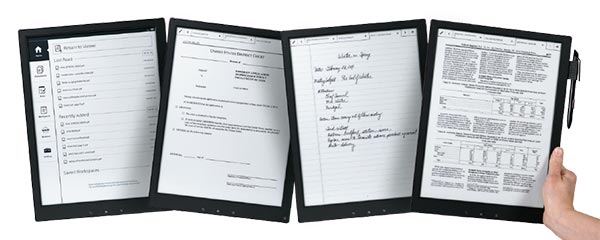 Designed for reading, writing and annotating documents, the new Sony device offers a high contrast 1,200 x 1,600 pixel, 16-level greyscale e-ink 'Mobius' display. It is equipped with an active digitiser for use with a digital pen; for taking notes and making sketches in a natural fashion. Weighing in at 358g, which is light considering its dimensions, the Sony notepad also features an optical touchscreen with no backlight, 4GB internal memory, a microSD card slot, Wi-Fi, PDF support and a claimed battery life of three weeks.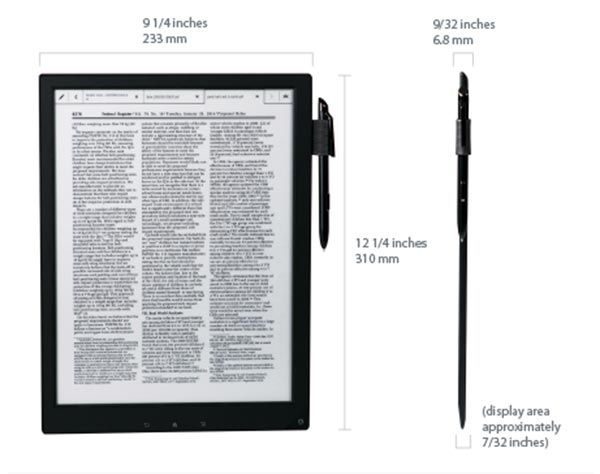 As noted by Liliputing, the Sony e-ink slate was developed as a solution to ease paper clutter whilst making document sharing easier for professionals in legal, higher education, government and other enterprise markets - rather than positioning itself as a consumer device.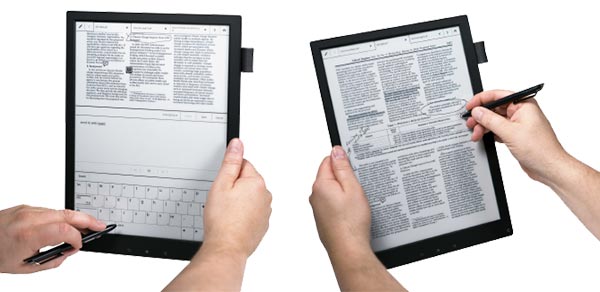 But $1,100 is a hefty price tag for a device which has limited software running on it and doesn't allow installation of apps or provide additional tablet style abilities; only supporting viewing, editing and managing PDFs but no other formats. It also currently cannot be used for other related office tasks such as emailing despite built-in Wi-Fi. With Worldox not being a retail distributor, it is also unlikely that the device is going to become available in public facing retail stores. Business and institutional customers will be able to purchase it directly from Worldox.