It hasn't been that long since the unveiling of the original Nvidia Tegra Note and the device was only made available in November last year. However there has been talk about the next version of the tablet already and today a second generation Tegra Note P1761 was spotted in the popular AnTuTu benchmarks. If the new device is released, similar to what we see outlined here, then there's upgrades-a-plenty on offer in the new Tegra K1 powered tablet.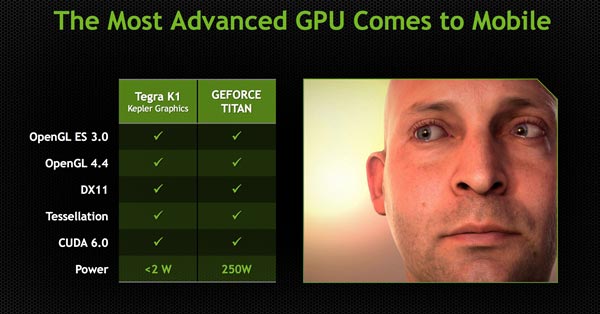 First of all let's review the key specs of the original Nvidia Tegra Note tablet. This tab was powered by a Tegra 4 SoC with 1GB of RAM, it had a 7-inch IPS display with 1280 x 800 pixels, a 5MP main camera, 'HD Audio' speakers and a stylus. Also it offered a decent 10 hours HD movie playback. Many pundits complained about the relatively low-res screen.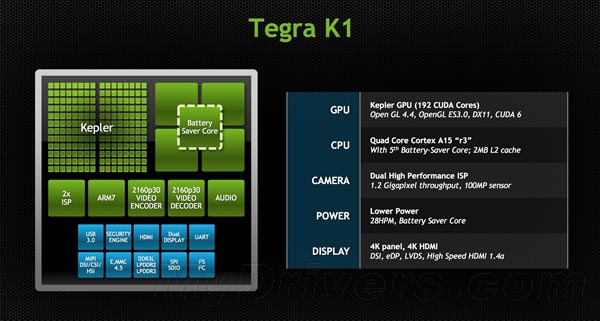 The preliminary specs for the next generation Tegra Note P1761, we have been able to gather from the AnTuTu benchmark and other reports, include the following:
Next generation Nvidia Tegra K1 SoC clocked at 2.1GHz
2GB RAM
16GB Storage
Android 4.4.2 KitKat
1920 x 1200 pixel screen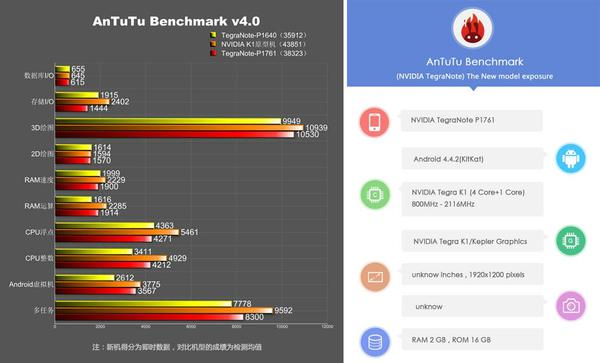 The data we have doesn't include information such as the physical size of the screen or the quality of the camera unfortunately. With this revision of the tablet it is speculated that Nvidia will go for an 8-inch screen, for which people are willing to pay a premium. In another report Fudzilla says the specs from this benchmark tally with what they have heard previously. Also looking at the benchmarks the Tegra K1 powered device isn't very dramatically ahead of its predecessor but it is thought that this is very early in its development and optimisation will come later.