Russian mobile technology site Mobile Review claims we will see reference smartphones and tablets designed by NVIDIA demonstrated by add-in-board (AIB) partners at Computex in June this year.
NVIDIA hasn't had a great deal of success in its number of smartphone chipset design wins but its Tegra chipsets have proved quite popular in the tablet market. However by making reference designs for new smartphones and tablets NVIDIA hopes to outflank Qualcomm and MediaTek and get a lot more Tegra mobile devices out there.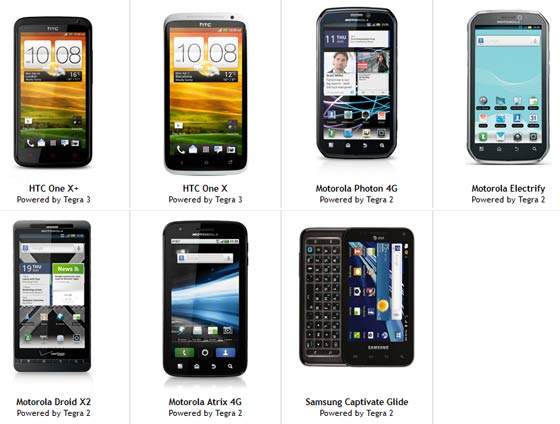 Current Tegra powered smartphones
It is not expected that you will see NVIDIA branded smartphones and tablets at Computex but you will probably be looking at the reference designs and also branded versions by some of NVIDIA's add-in-board (AIB) partners, reports Fudzilla.
With NVIDIAs years of experience of making reference design graphics cards, and its undoubted success in that field, we might expect to see a range of devices with specifications to meet key price points. Just like in the graphics card market, AIBs can tailor the reference designs to their perceived audiences. Eight months ago NVIDIA tried something similar with the Kai platform for tablets. However the new initiative goes much further to spoon-feed AIBs and other interested parties with ready-to-go reference designs.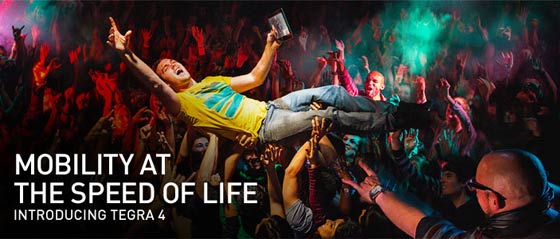 If NVIDIA do pull this out of the bag it could have a big impact upon pricing and the commoditisation of standard Android smartphones and tablets. The quality available should be better than the current budget Chinese white-box end of the market as the designs follow NVIDIA's lead and the AIB partners have brand names and reputations to live up to. Please remember, none of this news comes from NVIDIA so please take this information with a pinch of salt.