A previously rumoured but unannounced Acer tablet has been seen at an Intel event and given the hands-on video treatment. The tablet in question is the Acer Iconia W4, an upgraded version of the Acer Iconia W3, which was one of the first 8-inch Windows tablets made available.
The new Acer Iconia W4 has a very similar design as its predecessor but many hardware niggles have been addressed and it boasts improved specs and features. The headline upgrades are the use of an Intel Bay Trail Atom processor and an IPS touchscreen panel.
Let's looks more closely at the specs of the new Iconia W4. As mentioned above it's been improved by the addition of one of Intel's new Bay Trail processors, in this case a 1.33 GHz Atom Z3740 which should benefit the tablet in both performance and battery life aspects.
The screen is much improved, this was a weak area on the Iconia W3 according to several reports. The new 8.1-inch IPS touch screen offers wide viewing angles. To complement the screen the main camera has been upgraded to a 5-megapixel unit, the front facing camera is the same as in the Iconia W3 at 2-megapixels.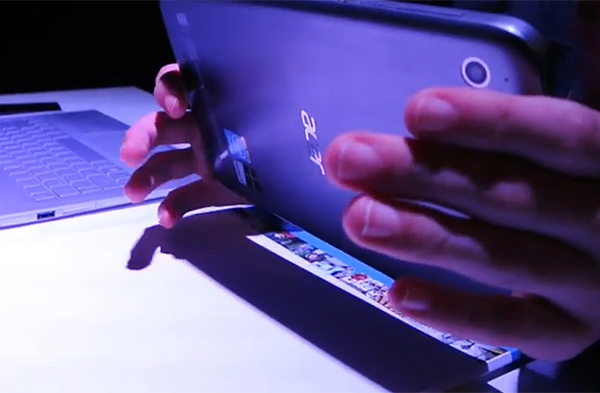 Other the specs, as far as we know, remain the same; 2GB of RAM, 32GB of built in storage which you can supplement with a microSD card. For connectivity the W4 also boasts micro HDMI, Wi-Fi, Bluetooth and GPS.
VRZone, reporting the video leak, reckons that these Intel powered Bay Trail tablets featuring full-fat Windows are going to be a growing trend with Microsoft's manufacturing partners, with the likes of Asus, Dell, Lenovo, Toshiba, HP joining Acer in offering these kinds of devices. The new Iconia W4 is expected shortly after Windows 8.1 hits the shelves and the price is expected to be roughly the same as its predecessor in the region of $380.