Two sources speaking to Reuters, who didn't want to be named, have said that Google will launch a new version of the Nexus 7 tablet around July this year. The new mini tablet will sport a higher resolution screen, a thinner bezel and be powered by a Qualcomm Snapdragon SoC. One of Reuter's sources suggested the new tablet would be priced even more aggressively, starting at $149 rather than $199, to ensure its success.
Hardware changes
If the insider information is true Nvidia will have been dealt a heavy blow by Google's decision to move from Tegra to Qualcomm Snapdragon SoCs. Nvidia and Qualcomm compete aggressively but it looks like Qualcomm has won the upper hand in this battle. The Reuters source said that "Google weighed both U.S. chipmakers' processors but finally decided on Qualcomm's for power reasons". I think we are talking about power usage/battery life here if the previous HTC One X Tegra 3 vs. HTC One X Snapdragon S4 comparisons are a good indicator.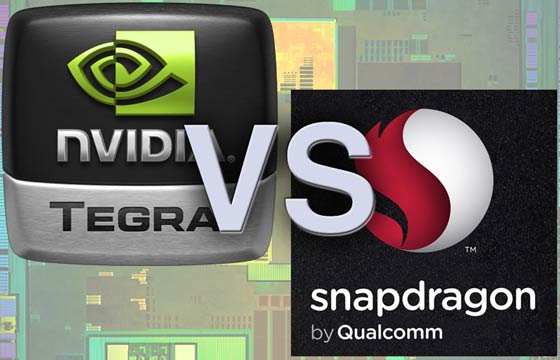 Other hardware advances trumpeted by Reuters sources include both a higher resolution screen and a thinner bezel design.
Aiming for 8 million unit sales
Sales of the existing Nexus 7 during 2012 are said to have been between "4.5 million and 4.8 million" according to TechCrunch, who suggested that Google may want to sell double that figure with the next Nexus 7 iteration. While nothing is set in stone as yet, pricing of the new ASUS manufactured unit could be the same as the old version or drastically cut to $149, bringing the fight to Amazon.
Analyst Arthur Liao of Fubon Securities explained "This is the 'zero margin strategy'. Ninety-seven percent of Google's revenue comes from advertisement, so it needs to sell more mobile devices in order to reach more consumers." Also it would be hoped that more Android tablets would help "accelerate development of tablet-specific applications" for Android, to better compete with iOS tablets.
Google, ASUS, Qualcomm and Nvidia have all remained silent regarding the Reuters information leak.