Acer is aiming to produce a 7-inch Android tablet at the magical $99 price point, reports the Wall Street Journal. The Acer Iconia B1 tablet will be the first big-brand tablet to go shoulder-to-shoulder with the Chinese white-box tablet makers in this sub-$100 market. The WSJ suggests that the Iconia B1 is aimed at emerging markets and may not be released into the USA and Europe.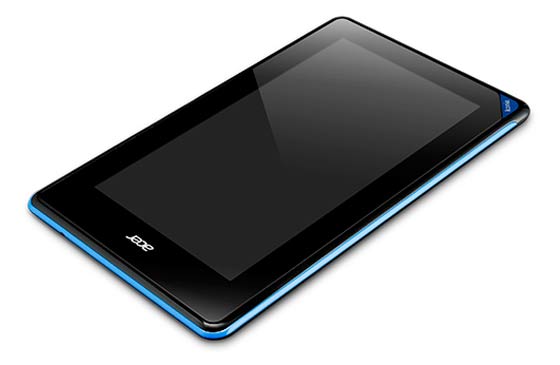 Specs for the Iconia B1 are rather ho-hum, very similar to the Amazon Kindle Fire and Barnes & Noble Nook Colour. I've put all the specs I could find, from various sources, into the table below:
| | |
| --- | --- |
| Name | Acer Iconia B1 |
| Price | $99 |
| Screen size | 7-inches diagonal |
| Screen resolution | 1024x600 (170ppi) |
| Processor | 1.2GHz dual-core |
| Connectivity | Wi-Fi and Cellular |
| Operating System | Android Jelly Bean 4.1 |
Pictures of the Acer Iconia B1 leaked onto a Serbian computer forum about a week ago and the WSJ has said today "they were confirmed as authentic by a person familiar with the project".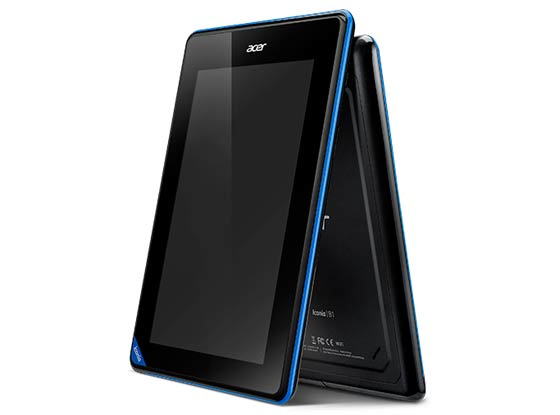 Plans for the Acer Iconia B1 were started in autumn in response to the competition at the cheaper end of the Android tablet market. Though this Iconia B1 is a 7-incher, the Acer insider talking to the WSJ said that "In the past few months, we've made project roadmap changes in response to big changes in the tablet market." They continued to explain "The launch of the Nexus 10 (made by Google Inc. and Samsung Electronics Co. with a US$399 starting price) has changed the outlook for what makes competitive pricing."
Intel based Windows 8 tablets at a low price
Another Acer insider "with direct knowledge of Acer's tablet products" revealed to the WSJ that Acer "is also planning to launch a low-priced version of its Intel-based Windows 8 tablets early next year, as its current ones are 'too pricey'". We have seen so many very high prices attached to news and press releases about Intel/Windows 8 tablets and convertibles. It's good to see a big PC maker wanting to aim at lower prices to gain sales, Acer could do well here. I think we now have enough expensive Ultrabooks to choose from but not enough cheap touch screen Windows 8 tablets and convertibles available.