Acer has officially announced that its latest Android-powered tablet, the ICONIA TAB A200, will launch in the UK in early 2012.

Available in three flavours - titanium gray, metallic red, or black - the tablet boasts the latest Android 4.0 operating system (aka Ice Cream Sandwich) and is pitched at the family market, with Acer putting a firm emphasis on ICONIA's social networking functionality and affordability.

The ICONIA packs an NVIDIA Tegra 2 dual-core 1GHz processor and 1GB of RAM, as well as a gyrometer. It also hosts a fairly large 10.1 inch screen with a 1,280x800 resolution. Other features include a USB port for hooking up other devices, a MicroSD slot and a 2 megapixel front-facing web camera for face-to-face chats.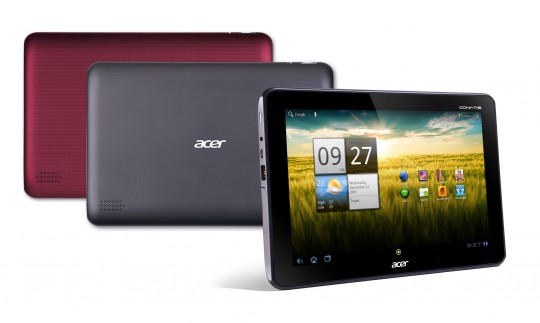 On the device, we can also expect Acer to include the SocialJogger app, which aggregates feeds from Facebook, Twitter and other social networking services.

Okay, so the ICONIA TAB A200 is hardly inspiring considering the likes of the quad-core ASUS Transformer Prime is on its way, but if it's really as affordable as Acer claims it will be, then it might do well right at the start of 2012 as cash-strapped shoppers look to grab a bargain after the heavy expense of Christmas.

A firm release date and price for the ICONIA TAB A200 is expected shortly.