Panasonic has announced plans to release two Toughpad Android-powered tablets aimed at ""highly mobile outdoor workers" who need a rugged device that isn't likely to get damaged.

The 10in A1 and 7in B1 will be released under the Toughpad brand as an extension to the company's current ruggedized laptop range and will come packed with the Android 2.3 operating system. The two tablets are aimed at outdoor users, such as construction workers and military personnel.

"Now users in business and industry can also benefit from the ease of use and portability of tablet computing. Toughpad takes all the Toughbook experience of rugged computing we have gained since 1996 and focuses it into tablets designed for the workplace," said Hiroaki Sakamoto, MD of Panasonic Computer Products Europe.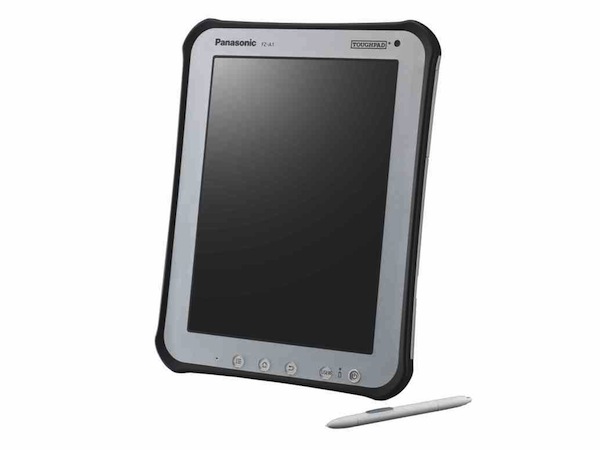 The tablets arrive with a MIL-STD-810G (United States Military Standard) rating and a IP65 ingress protection rating for resistance to dust and water. They can also be used in extreme temperatures ranging from minus 10°C to 50 °C.

The Toughpad A1 will feature the following specs and cost approximately £728 plus VAT when it launches in the Spring of 2012.

- 1.2GHz dual-core processor
- Android 3.2 aka Honeycomb
- LED-backlit, 1024x768 touchscreen display
- 1GB of DDR2 memory
- options for WiMax or LTE 4G wireless networking or more conventional 3G networking
- a front-facing 2-megapixel camera and rear-facing 5-megapixel camera with an LED flash
- ports for micro USB, micro SDHC, and HDMI
- 33.9 watt-hour lithium-ion battery
- 10.5x8.3x0.67 inches and weighs 2.1 pounds.

For more details and specs check out the official press release.