It may not be quite as surprising as Next's decision to enter into the tablet market, but now Dixons Retail has announced that it will be launching a pair of devices this year. Boasting some intruiging specs, the tablets should provide an affordable entry into touchscreen computing, and could be some of the first such models to arrive on store shelves.
Advent Vega
The most impressive of the two is the Advent Vega. The tablet will feature a 10.1in multitouch capacitive-touchscreen and a 1GHz dual-core NVIDIA Tegra 2 Soc running Android 2.2. The basic hardware seems fairly capable, and Dixons has resisted the temptation to cut corners on the processor or by opting for a resistive display. There's also an integrated 1.3MP webcam, built-in WiFi and a claimed 10 hour battery life.
Interestingly, the Vega could be one of the very first devices to reach the UK market powered by the Tegra 2 Soc.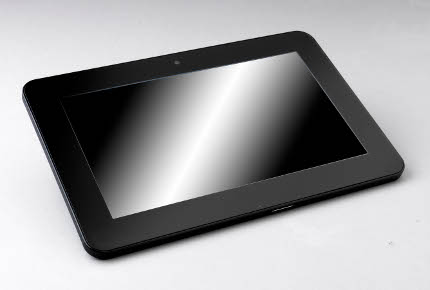 The one compromise is that it will ship with only 4GB of memory, courtesy of an SD card. However, this makes for an easy upgrade and an effective way to keep the costs down. Talking of which, the Vega will retail for a very tempting £249.99. While we still aren't sold on Froyo as a tablet OS, if performance is up to scratch, the Vega could be a serious low-cost option.
Advent Amico
If ten inches and £250 is a little rich for your tastes, the company is also launching the Amico. This 7in model will only set you back £129.99, but expect more than just the screen to have shrunk. While the press-release doesn't go into specific details - we've reached out to Dixons for further information, and will update as soon as we get it - don't expect the same high-end SoC seen in the Vega.
Even the OS has been downgraded to Android 2.1. However, at an almost throw-away price, the Amico will surely tempt some users looking for their first tablet, especially in the run up to Christmas.
Of course, with both of these devices the real test will come down to the interface and usability. Cheaper tablets have a reputation of being unresponsive and a pain to use - a combination of low-quality hardware and poorly optimised software. Only a thorough test will determine whether or not Dixons has cut corners in the wrong places.
Both the Vega and the Amico will be appearing in Currys and PC World stores from October 18, while a "full range of tablets" will be available from the start of November.