According to the latest market stats from IDC the tablet market is stuck between a rock and a hard place. On one side smartphone sales are growing with people preferring larger expansive screened devices. On the other side, the position of traditional PCs and laptops has strengthened with people buying into productivity focussed latest generation devices. Last but not least, first-time buyers are getting harder to find in the tablet market.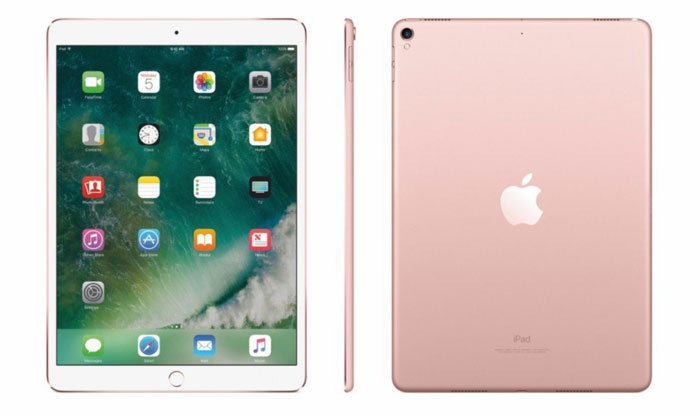 If you consider 'detachable tablets', such as the Microsoft Surface Pro or Apple iPad Pro, these too have experienced slower than expected sales over recent times, says IDC. In the case of the Surface, perhaps its Microsoft's own Surface Laptop and Surface Book which have eaten into sales. Considering the iPad Pro, is it really worth the leap in price above the regular iPad for many users?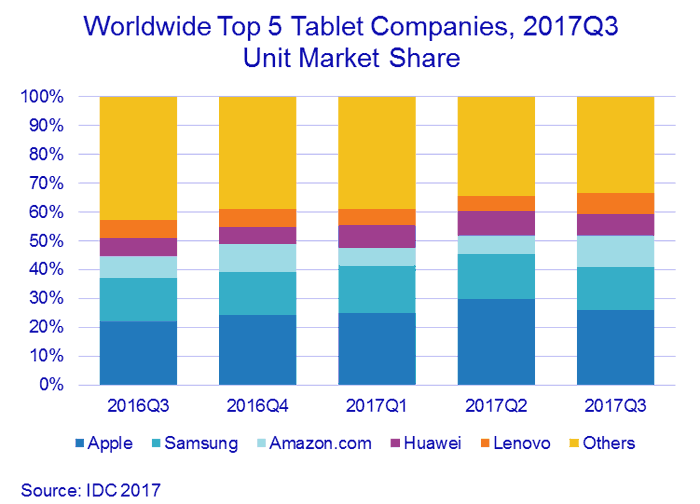 Apple is currently the biggest player in tablets and has actually grown its market share and number of units shipped year on year. It shipped 10.3 million iPads in the most recent quarter, up from 9.3 million a year ago. The second biggest player, Samsung, has seen a dip in its tablet sales over the same period, from 6.5 million to 6.0 million. The best year on year growth was from Amazon and its Fire tablets, with 38.7 per cent year on year and 4.4 million in sales in the most recent quarter. In equal fourth and fifth place are Huawei and Lenovo with 3.0 million in sales each, and both enjoying decent growth.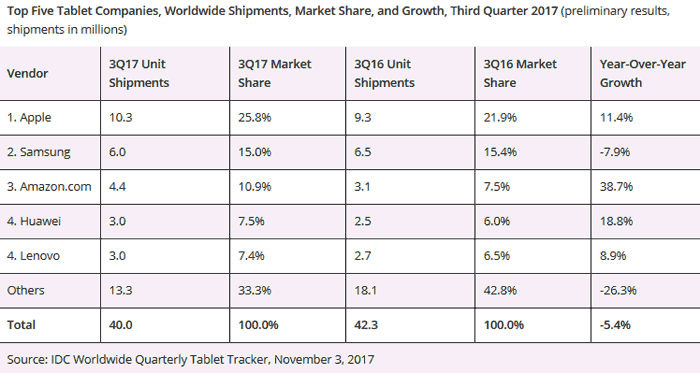 So, given the above, all the major players (except Samsung) are selling more and gaining market share, where is the negative impact on the market being felt? The answer lies among the lesser known, smaller players who are losing out to the more respected brands, as named above. The 'others' accounted for 18.1 million units sold in Q3 2016, that quantity has reduced to 13.3 million over the last year (minus 26.3 per cent).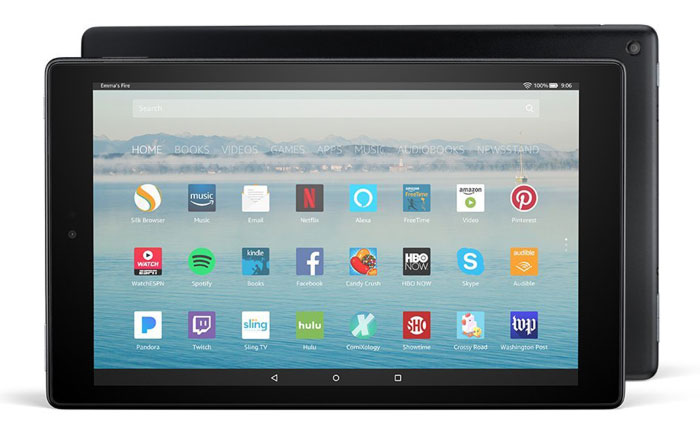 Looking at the overall figures it appears to be largely the case that Amazon branded products have scooped up sales from the reach of the 'other' brands. Amazon has an aggressive strategy in selling its hardware and often features its devices in its numerous sales events. Customers might be attracted to the well known Amazon brand, guarantee / service level on offer, and keen pricing when considering entry level tablets.