As all four of the UK's major mobile network operators (MNOs) have had time for their 4G services to normalise and grow Ofcom has undertaken research to assess the state of the market. It has conducted this market research (also covering 3G service) to help in "providing consumers with the information required to make informed choices," when choosing mobile broadband. The report compares MVOs EE, O2, Three and Vodafone. The testing took place in five cities between March and June 2014: London, Birmingham, Manchester, Edinburgh and Glasgow. Over 210,000 individual tests and measurements were made by Ofcom's specialist spectrum engineering teams.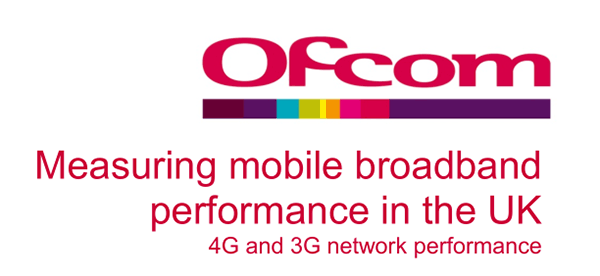 Filling in some history; EE set up the UK's first commercially available 4G network in the autumn of 2012. Vodafone and O2 followed with their 4G services in summer 2013 and Three only launched its 4G services in March this year. Ofcom notes that all four MNOs are 'rapidly' deploying more 4G coverage. At the time of the research outdoor 4G coverage from at least one MNO was said to be on offer to around three-quarters of UK premises.
Ofcom says that its tests were done using unmodified and unbranded publicly available smartphones in the period from March to June 2014. Both 3G and 4G services were tested and rated. Measurements were noted for four metrics; HTTP downloads, HTTP uploads, web browsing speed and latency. It didn't assess 3G and 4G UK coverage during this research measurement process.
Key findings of the Ofcom research include:
4G networks currently perform much better than 3G networks
EE recorded higher download and upload speeds on 4G, while Three performed best at web browsing and latency
I have screenshotted the most telling graphics from the lengthy report (download the PDF here). Please click the small images below to zoom into the charts.
| | |
| --- | --- |
| Speeds by provider | Speeds by location |
| Web page loading times by provider | Provider coverage |
An update to the above report is planned for Q2 2015 based upon testing to take place shortly, in Q4 2014.