It was announced recently at the Mobile Asia Congress, that 45 of the world's largest mobile service providers have committed to support and implement GSMA's new industry standard specification for SIM-based NFC.
NFC is abbreviation for Near Field Communication, something which we haven't seen put to much use in the UK thus far. You may have heard about it in the news recently though; Google demonstrated the use of the technology with its new Android Beam, which can be used for exchanging data wirelessly but also, securely, as the technology allows for rapid wireless communication but only at a much limited range, a maximum of under 20cm, in the case of Android Beam, touching phones is required. This range limitation also saves the task of searching for and pairing devices as with Bluetooth. Of course the real use for the technology that industry is drooling over is the potential for its use in secure payments and money transfer.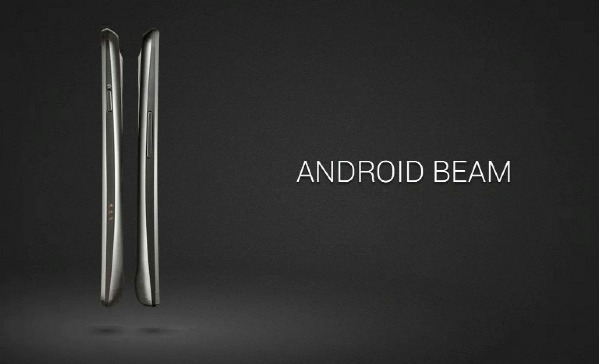 Paypal recently enabled money to be transferred from one user account to another via an NFC-enabled Android app. The hope is that this technology could become as widely available as credit card machines; every time you pop into the shop, you simply lean your phone onto the counter to pay for your purchases.
SIM-based NFC still requires a compatible phone with an NFC transmitter, what the standard offers is a platform for secure identification, much like the chip now used in credit cards. Most current NFC technologies have focused around using secure MicroSD cards, the idea being that the issuing company has full control over this secure element, such as a bank or media provider. The issue is that this approach is fragmented and doesn't offer a guaranteed system for management of the secure element. With secure SIM cards, a user's security details can still be moved from device to device but also allows for a secure relationship between user and network operator, generating an infrastructure for control of the secure element, updating, disabling, replacing etc. Other doors are also opened such as more general secure or encrypted data transactions between user and operator.
NFC is an exciting technology, but currently fragmented; open to abuse and security concerns. What's important for the successful penetration of NFC into the market is a globally adopted security standard that can react quickly to changes and security threats and that's exactly what SIM-based NFC claims to offer. There are, however, concerns that such a system could affect the ability of a user to roam or divorce from a mobile operator, though it's perhaps too early to tell where NFC adoption may take us. Below is a list of the network providers that have agreed to support the standard thus far:
China Mobile, China Unicom, America Movil, AT&T, AVEA, Axiata, AXIS, Bharti Airtel, Bouygues Telecom, CSL, Deutsche Telekom, Elisa Corporation, Emirates Integrated Telecommunications Company PJSC (du), Etisalat, Everything Everywhere, Globe Telecom, KPN, KT Corporation, Maxis, Mobily, MTS, Orange, Proximus, Qtel Group, Rogers Communications, Saudi Telecom Company (STC), SFR, SK Telecom, Smart, SOFTBANK MOBILE, Telecom Italia, Telecom New Zealand, Telecom Slovenije, Telefonica, Telekom Austria Group, Telenor, TeliaSonera, Telus, TMN, Turkcell, Verizon, VimpelCom, VIVA Bahrain and Vodafone Group. Additionally, ISIS, the organisation formed by AT&T Mobility, T-Mobile USA and Verizon Wireless to build a nationwide mobile commerce network in the United States, also supports SIM-based NFC.